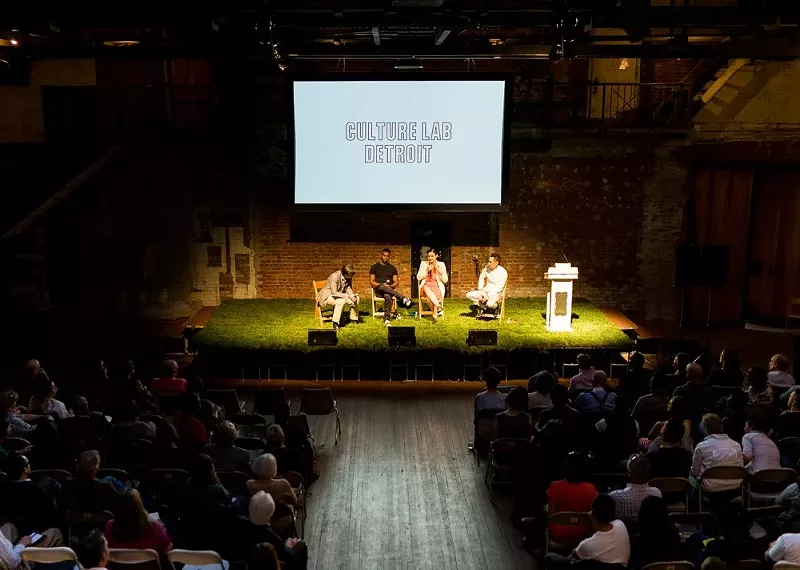 Now in its fifth year, Culture Lab Detroit brings in national artists, designers, and thinkers to the city to take part in panel discussions that have, in years past, addressed topics like green spaces, immigration, and more.
This year's guests include artist and filmmaker Edgar Arceneaux, architects Christopher Leong and Dominic Leong of design studio Leong Leong, concept artist Martine Syms, writer Hilton Als, visual artist Mel Chin, and artist and writer Coco Fusco. They'll discuss the "clearly politically relevant" topic of living in post-truth America.
The discussions take place at Jam Handy on Thursday, Oct. 5 and Woods Cathedral Church of God on Friday, Oct. 6. Both discussions begin at 6:30 p.m.; Jam Handy is located at 2900 E. Grand Blvd., Detroit; Woods Cathedral is located at 1945 Webb St., Detroit; culturelabdetroit.org; Discussions are free and open to the public.