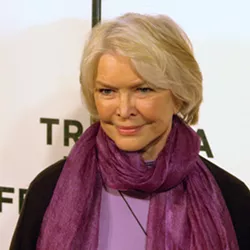 Netflix's hit series House of Cards released their latest season a few weeks ago and fans, including a few of us in the MT offices, have been devouring the binge-rageous show faster than Trump kicks out protesters.

If you've been watching the show, you may have noticed a very special lady #KillinIt as the mother of the HBIC First Lady Claire Underwood (played by Robyn Wright aka Jenny from Forest Gump).

It's none other than the triple threat — no, literally, she's one of the few people who have won the Triple Crown of Acting — Detroit native Ellen Burstyn.

Oh you didn't know? Yup, Burstyn was actually born and raised here in the Motor City. She attended Cass Tech High School where she mostly focused her studies on fashion illustration. It wasn't until she moved to New York that she started acting.

If you follow the show, you soon realize where Claire gets her icy and sharp demeanor, which we believe is inspired in every way by the Motor City itself. It's really not that far of a stretch, we mean, c'mon.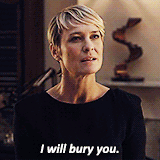 You can stream all of the seasons of House of Cards now on Netflix. We'll see you in a week and a half.