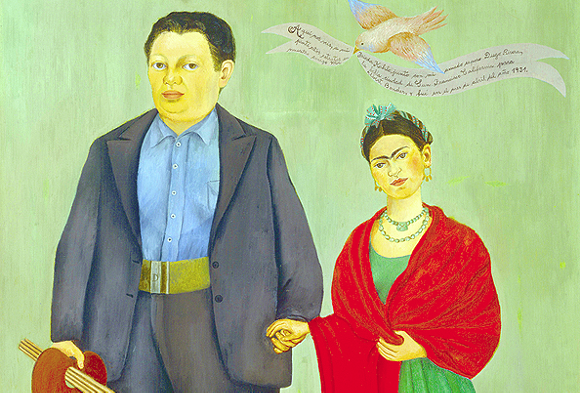 It's no hyperbole to suggest that
Diego Rivera and Frida Kahlo in Detroit
is one of the most hotly anticipated exhibitions in the DIA's recent history. That's no doubt because Rivera and Kahlo were some of the biggest personalities in modern art (also no hyperbole), and that Rivera's "Detroit Industry" murals were at the time of their creation, the most important work of modern art in the United States (
also no hyperbole
).
Due to the exhibition's popularity, the DIA has offered extended hours on Thursdays, with the museum closing at 10 p.m. More encouragement to try to check out the exhibition during the week: tickets are also $14 for adults, a $5 discount from the Saturday and Sunday ticket price.
The entire museum will be open on Thursdays until 10 p.m. Café DIA will be open until 9 p.m. and Azul, a pop-up taco bar serving margaritas and Mexican beers, and Kresge Court and will be open until 9:30 p.m. The show runs through July 12. More information is available at
dia.org
.
As part of the exhibit, the DIA invited area restaurants to create special dishes and cocktails to augment the exhibit. Learn more about them
here
, or read more in our recent cover story,
"A guide to Diego Rivera and Frida Kahlo in the kitchen."