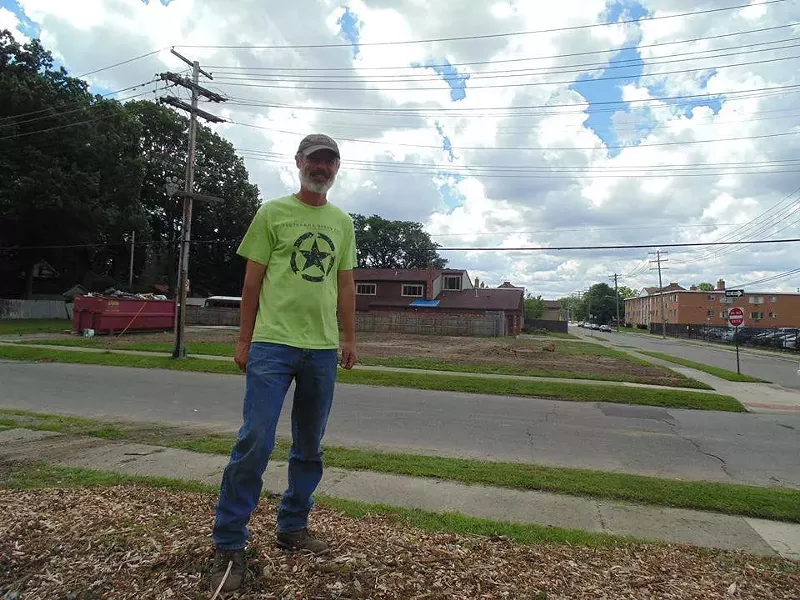 In November, a Wallethub study found that
Detroit is the worst city in the nation for veterans
— a staggering statistic that shines light on systemic issues many face after leaving the military.
But, some Michigan residents are working to make life after the military a little easier. Gordon Soderberg is one of those people.
In a new video released by NationSwell yesterday, Soderberg talks about the work he does designing and developing Detroit's soon-to-come Veterans Village. In partnership with Detroit Blight Busters, he's creating a center that will include a rehabbed apartment building and an indoor farm, among other things.
The project also focuses on training veterans in disaster relief. Through Blight Busters, they also offer skills training to youth from the community.
Soderberg tells
Metro Times
that in addition to working on projects like blight removal, he's also gathering corporate sponsorships and creating partnerships to help aggregate grants. Right now, his main goal is to generate the sort of capitol that will help him purchase property and the equipment necessary to develop it.
Watch the NationSwell video below.
To learn more about Veterans Village, check out their Facebook page
here
.