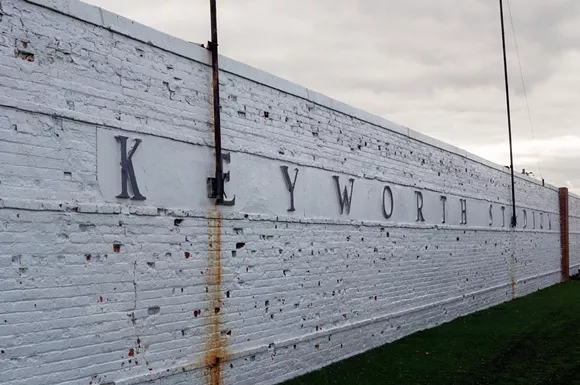 The two-square-mile city may not only be associated with paczki, but may be the home to Detroit's soccer team. The Detroit City Football Club talked about partnering with Hamtramck Public Schools to lease and renovate the 80-year old Keyworth Stadium, negotiations
which we previously wrote about
.
As of Feb. 15, the renovation plan set for the stadium is moving forward. After a 109-day long funding effort, the DCFC has successfully raised a record breaking $741,250. The club aimed to raise between $400,000 to $750,000 to tidy up the stadium before the start of soccer season. To reach their goal, the DCFC partnered with Sidewalk Ventures LLC, MichiganFunders and Hamtramck Public Schools.
The move to renovate Keyworth Stadium was inspired by the idea of keeping soccer alive in the city as well as sustaining another recreational activity for Detroiters. According to
a post on the DCFC website
, the partners of this project are excited to be a part of this project and are looking forward to what the renovation will do for the city and for the community.
Sidewalk Ventures founder Jeff Aronoff said in the post, "The real fun will be discovering everything this club and its supporters can accomplish at Keyworth."
Updates on the Keyworth Stadium renovations will continue to be posted on the DCFC
website
. Events and ticket sales around the 2016 soccer season will be announced in the upcoming months.