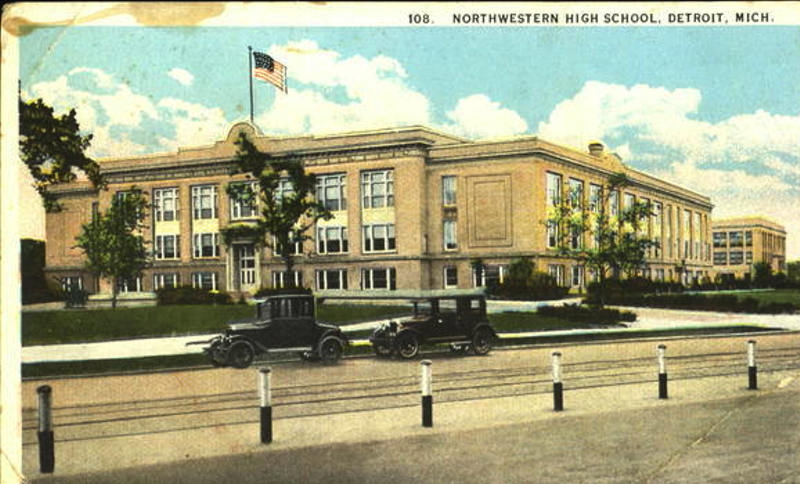 Today we received a hardcover copy of journalist, academic, and music lover Herb Boyd's new book,
Black Detroit: A People's History of Self-Determination
. It's near the top of our summer reading list, but it's worth sharing with our readers before we dig in, for many reasons.
Boyd's name should ring out with many of our readers, especially longtime ones. He was there at the beginning 0f
Metro Times
in 1980, and remained on our masthead as a contributing editor as recently as 15 years ago, even after he had moved to Harlem.
In fact, we recently spoke to Boyd in connection with the impending 50th anniversary of the 1967 uprising. Back in the 1980s, he was a go-to guy for commentary on Detroit in the late 1960s, as
this clip from Eyes on the Prize
demonstrates. The 1967 rebellion was a turning point for black academics like Boyd, who were able to use the tension and excitement of the time to push black culture into spaces it had never been before, such as the academy at Wayne State University.
Part of that process was the creation of a trailblazing black history program at Wayne. That background shows through in Boyd's deep history of black Detroit, which stretches back into the 19th century. Though it's often forgotten today, Detroit was a beacon for black Americans long before the Great Migration, as it was the final U.S. stop on the Underground Railroad. Boyd mines the century and comes up with pure gold, recounting not just the riot of 1863 but the lesser-known disturbance of 1833.
But what gives Boyd's book special value is that there are few people like him left to comment on Detroit in the 20th century as lived history. Boyd was here through both the 1943 and the 1967 riots. Boyd saw Detroit's transition from wartime armaments factory to postwar inner-city. Boyd got a taste of the Detroit-style policing that came courtesy of the Big Four. And when you consider that he's a talented writer capable of expressing himself, you know you're in for more than a stroll down memory lane.
For a taste of Boyd's reminiscences, take a look at
an article
Boyd adapted from the book on the ESPN-owned
theundefeated.com
. It's titled "
Detroit's Northwestern High School has been a sports assembly line
," and it discusses some of the more gifted black athletes to have come out of the school: Willie Horton, Alex Johnson, and Henry Carr. He also points out other sports greats, such as George Gervin, Ralph Simpson, Reggie Harding, Spencer Haywood, and Eddie "Midnight Express" Tolan. Even longtime fans of Detroit sports and black history might find a new hero in this brief piece.
Black Detroit: A People's History of Self-Determination
by Herb Boyd is now available in hardcover, published by Amistad 30, an imprint of HarperCollins. It is $27.99 and 432 pages.

Boyd will appear in Detroit at 2 p.m. on June 10 at the Charles H. Wright Museum of African American history; at 6:30 p.m. on June 10 at the Southfield Public Library; and at 2 p.m. on June 11 at the Oak Park Public Library.