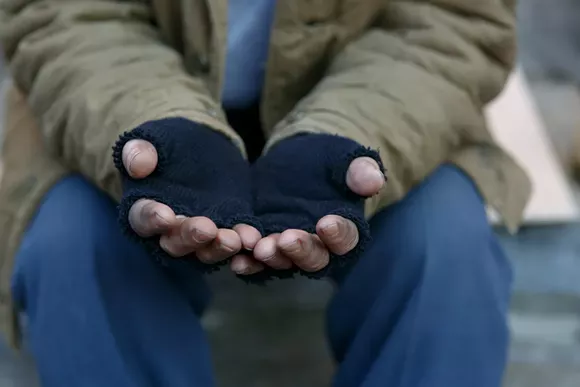 Detroit tops the list of 2016's most neediest cities in
a new study
released by WalletHub, which compares 150 of the most populated U.S. cities, while factoring in child poverty, food insecurity, and uninsured rates.
Within the report, Detroit also topped lists of highest child poverty rates and highest adult poverty rates. Among cities with the highest food insecurities, Detroit ranked 5.
"In terms of race and ethnicity, poverty rates for African-American and Hispanic individuals far exceed the average for the nation," Michelle Miller-Adams, Professor in the Department of Political Science at Grand Valley State University, says in the report. "In terms of household status, those most likely to be poor are households headed by a single female. Needless to say, children born to African-American or Hispanic single mothers are the demographic group most likely to be poor."
Miller-Adams also points out the fact that minimum wage has failed to rise with inflation — and most of the income gains experienced in the U.S. have gone to the wealthy.
"While the idea of the American Dream lives on, data show that it is a myth," she says. "Children in the US are less likely than children in other developed countries to change social classes over their lifetime. This poses a huge challenge for social policy and explains a great deal of the public distrust of political institutions — our society has failed in one of its most fundamental promises — that people can expect to live better lives than their parents did."
See the full report
here
.