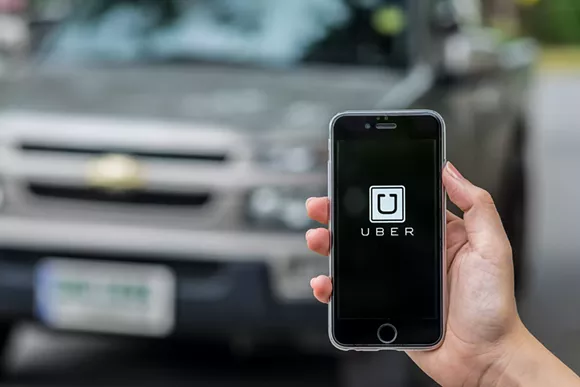 The Detroit Tigers will play Comerica Park for the first time this year on Friday, and you if you're lucky enough to have tickets to the game (and the day off work), you can now pound back those $9 tallboys with one less worry.
Yesterday afternoon the Detroit Tigers announced a partnership with ride-sharing app Uber, making it even easier to get to and from the game, no matter the status of your sobriety.
According to a press release, the partnership will include a dedicated pick up and drop off zone located on the northbound side of the I-75 service drive between John R and Brush streets.
That zone, while convenient, is still a little hike. Don't expect valet service.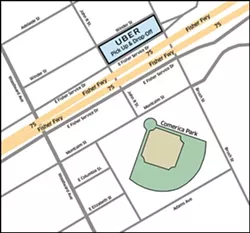 "As the official ride of the Tigers, Uber is now a great option for baseball fans who want to focus on the game not how to get to-and-from the stadium," Charity Jackson, Uber's spokeswoman, said in a press release. "We're proud to work with the Tigers and look forward to providing safe and reliable rides for all event goers."
The partnership also includes a special deal for those new to ride-sharing. Download the app and use the code TigersDetroit and get a free ride up to $15. The offer is only valid for new users and expires on April 30.