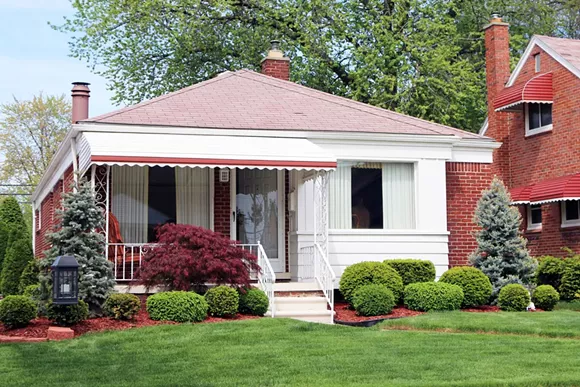 Oh, Coldwell Banker Home Listing Report — thank you for giving us this sweet information.
The Coldwell Banker Home Listing released its 2016 report and it turns out that Detroit is ranked the most affordable market in the U.S. to purchase a four-bedroom, two-bathroom home with the average listing price of $64,100.
That is all fine and dandy, but where are these $64,100 homes in Detroit? Are they livable? How many renovations have to be done? Is home insurance factored into this? What are the schools like? Does any sort of public transportation go near these homes?
These are a ton of valid questions when purchasing any home, so just because the market price may be low doesn't make it all of a sudden desirable.
Sure, homes are a lot more affordable in Detroit than they are in Royal Oak or any other metro Detroit suburb, but is it really worth it to purchase a home in Detroit with all the extra costs?
If you're young, single, and want to live in a metropolitan area then yes — moving to Detroit is a totally viable option and something that many people (especially millennials) are currently doing. Is a millennial going to purchase a fixer-upper home in Detroit that is not near the hot spot neighborhoods like Midtown or Downtown? Probably not.
So thanks for the report Coldwell Banker, but we need a little more information.