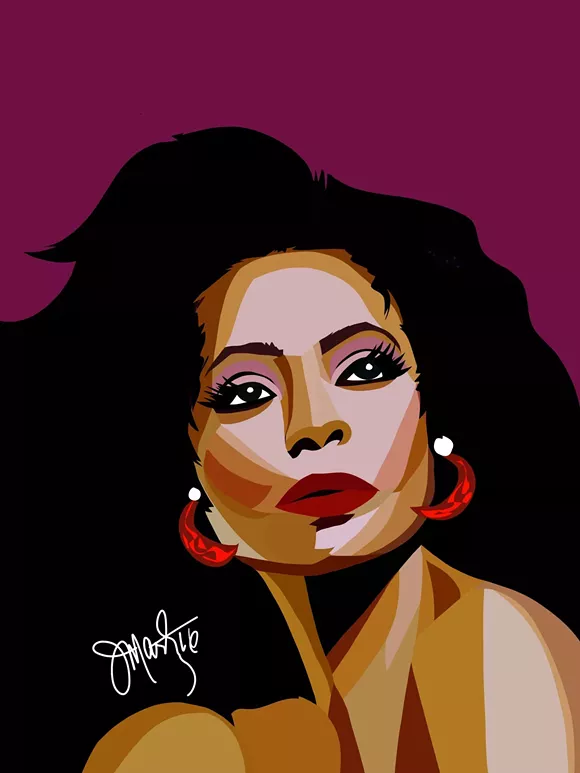 Art has taken a digital spin, and for celebrity artist and Detroit native Jeremy Martin, that means trading traditional (and messy) paintbrushes and stretched canvasses for a modern stylus and iPad.
The Detroiter-turned-New Yorker has been painting digitally since August 2015. Despite his short career, Martin has grabbed the attention of many celebrities — including fashion model IMAN — with his unique, Warhol-esque paintings that are created on the free iPad app Drawing Desk.
What started out as a hobby became a more serious endeavor as he entered high school and college. Martin ventured to New York City to pursue fashion dreams after graduating from Wayne State University with a major in merchandising and a minor in fine arts in 2012. While he found work in the fashion industry working as a stylist for
Interview,
the WSU alum rediscovered his love for digital art after purchasing an iPad due to his MacBook crashing.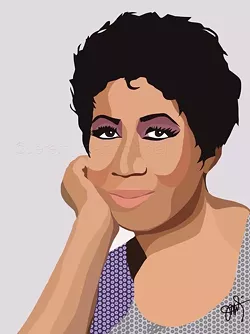 Inspired by other abstract artists, particularly Shepard Fairey, Jackson Pollock, Jeff Koons, and of course, Andy Warhol, the WSU alum says he completes six to seven portraits a week. Martin is currently working on portraits of Lionel Richie, Frida Kahlo, and Gianni Versace.
His portraits include celebrities from a wide range of fields. From Aretha Franklin and Adele to IMAN and Anna Wintour, Martin's subjects aren't necessarily chosen by random. "I have a list in my head of people that I have been influenced, by sense, by my childhood," Martin says. "I love fashion and music and usually pick musicians or artists I like. Sometimes I pick based on cultural events, like my painting of Bernie Sanders and Hillary Clinton."
While he has a running total of 160 portraits, Martin says his personal favorite is his depiction of Oprah.
All of his paintings, including his portrait of Oprah, can be seen on his
website
and
Instagram
.