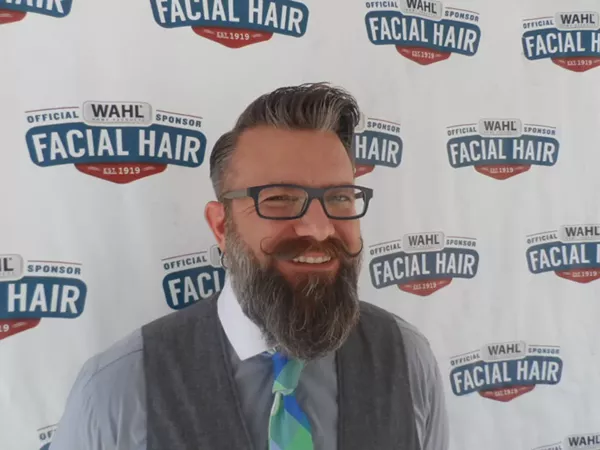 The jury is still out on whether or not
female body hair is acceptable
, but there is no questioning the meteoric rise in popularity that men's facial hair has experienced in recent years.
In Detroit, we actually have an annual
Circus of Whiskers
where men (and women) compete to have their beards and mustaches honored with various superlatives like best mutton chops or best styled mustache.
Additionally, Wahl, the company that makes a variety of beard trimmers and hair clippers, does an annual nation-wide search in order to find the best male facial hair. And, this year, they've named Detroiter Jason Heien, a bearded, mustachioed, and bespectacled gentleman, Man of the Year.
According to
Wahl
, Heien took home a $1,500 Grand Prize, and will be featured in a national advertisement.
The
Detroit News
reports that Heien is a software engineer by day, but he's using his new title as a means to create a product he's calling the "mustache perfecter."