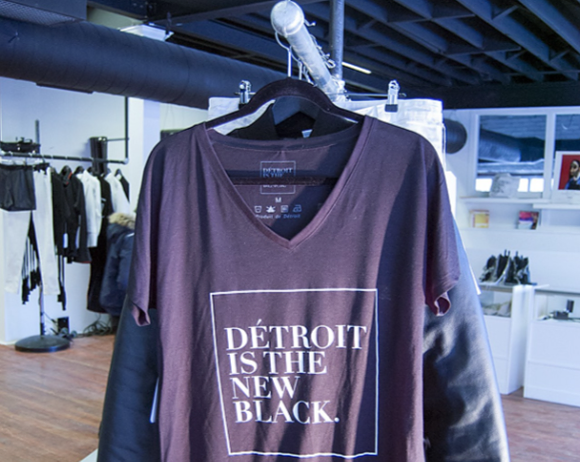 The savvy yet simplistic Détroit Is The New Black. (DITNB.) brand, is moving out of Midtown.

The company's exit from the 52 E. Forest Avenue storefront is the beginning of a strategic plan to transition into a more accommodating space for retail, production, and business operations.




DITNB. will now be permanently headquartered in Ponyride, a co-working artist space, located in Detroit's Corktown neighborhood.




"Détroit Is The New Black. is a great addition to the Ponyride family. Roslyn and her team have truly captured what it means to be a part of the Detroit and fashion renaissance that is taking place in the city," says Stella Safari, director of Ponyride.




Roslyn Karamoko, founder of DITNB., plans to take her company to new heights with collaboration. The new location will provide Karamoko access to Ponyride's socially-conscious artists and entrepreneurs, allowing her to work and share knowledge, resources, and networks with others.




"I am excited about the direction we're taking the label and look forward to announcing future partnerships and the opening of our downtown Detroit location later this year," says Karamoko.

"We've seen a great response to this simple yet distinctive brand concept. People have truly gravitated to our minimal approach to fashion that celebrates Detroit's French roots."




The headquarters in Corktown will host a variety of events leading up to the launch of its new flagship location in downtown Detroit. Events will include a sample sale, pop-ups, and more throughout the upcoming months.


DITNB. is now located at 1401 Vermont Street, 2nd Floor, in Ponyride and will open to the public starting April 1. The hours will be Monday through Thursday from 11 a.m. to 6 p.m. To find out more about the events, check out their website.