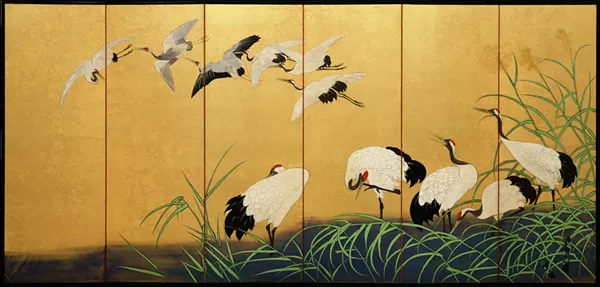 The Detroit Institute of Arts's reinstalled Japanese art gallery is set to open to the public Saturday, Nov. 4.
According to a press release, the gallery will feature both traditional and contemporary works of art, such as a 17th-century samurai helmet and a ceramic sculpture by Tomoko Konno. It will also feature digital components, including an interactive touchscreen "tea table," and a short film featuring a traditional Noh performance, created in partnership with Tokyo's Kanze Kyukokai Theater.
According to the release, the museum worked with U-M Museum of Art curator of Asian art Dr. Natsu Oyobe on the new gallery, and consulted with various other community members with backgrounds in Japanese culture as well.
The reinstallation received financial support from the Japanese Business Society of Detroit, which was also a donor to DIA's 2014
"Grand Bargain"
along with other private donors, foundations, and the state.
An opening weekend celebration on Nov. 4 and 5 will feature performers and artists from Japan. According to the museum, the artwork will be reinstalled every four to six months.