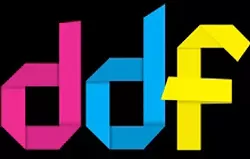 With five days filled with more than 60 events — many of them concentrated in downtown, Midtown and other inside-the-Boulevard locations — it will be hard to avoid the second annual Detroit Design Festival. More than 300 designers are to take part in the celebration of art, architecture, furniture design, fashion design, interior design, illustration and more than a dozen related disciplines. The idea is to bring focus – and exploit the synergistic potential — of Detroit's burgeoning design community.
Among the Wednesday-Sunday, Sept. 19-23, offerings:
Opening party: In the historic Fisher Building's lobby with Nick Speed, Deastro and Stevie Soul, plus a graphic design show curated by AIGA, the professional designers' association, 6-10 p.m. Sept. 19.
Stick 'Em Up Post-It (symbol) Competition: Five vacant storefronts downtown are decorated by battling teams of designers using Post-It notes. Popular winner chosen by text-message voting, grand prize by judges. Runs through festival.
Eastern Market After Dark: Self-guided night tour of boutiques, living and work spaces, galleries, etc., 7-11 p.m. Sept. 20.
ArchiCultural Shift: An exhibition, panel discussion and installation to foster collaboration between the architectural and IT design communities. A special SPACEBUSTER vehicle (from the New York Storefront for Architecture) will be on loan for opening night (Sept. 21) and will be "occupied" by the District VII for multiple projection and video projects. Opening reception begins at 5 p.m., panel 6-8 p.m., installations opening noon-5 p.m. Sept. 21-22. MIES Storefront, 1565 E. Lafayette.
Hopscotch Detroit: An effort to break the record for the world longest hopscotch along Woodward Avenue from downtown to midtown with the course being a temporary piece of collaborative art, 9 a.m.-4 p.m. Sept. 22.
For details on the other 60 or so other events and activities — including a cloud-spotting, architectural and other bicycle tours from Wheelhouse Detroit, lots of walking tours, vacant lot makeovers, films, three nights of dancing at Tangent Gallery, etc., see detroitdesignfestival.com.