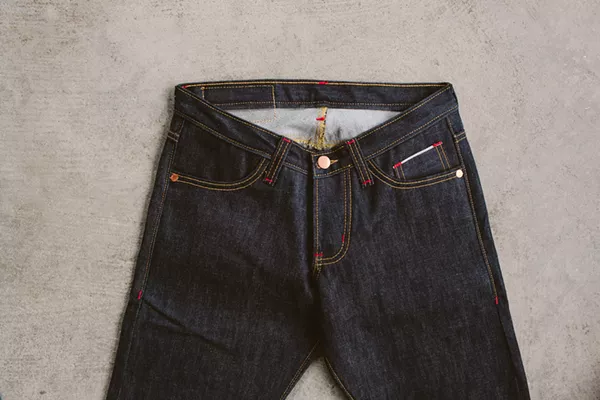 Eric Yelsma started making raw denim jeans in Detroit in 2010. Inside Detroit Denim's manufacturing facility in Rivertown, his team stitches together 15 pairs of stiff jeans a day — as well as the denim aprons that are nothing short of ubiquitous in Detroit's hip restaurant scene.
Tonight he and his business partner will be featured on the CNBC TV show
The Profit
, a reality series where struggling businesses vie for an investment from Marcus Lemonis, a wealthy investor and businessman.
The exposure for the company will surely be great for business, but it doesn't look like the episode will be particularly flattering, the
Freep
reports.
From a trailer for the episode, it appears Yelsma and his business partner, Brenna Lane, tend to go head-to-head over decisions.
The business, which sells jeans for between $200 and $250, has reportedly been struggling and hasn't been able to obtain the type of financing it needs to train new employees.
The Profit
airs at 10 p.m. on CNBC.