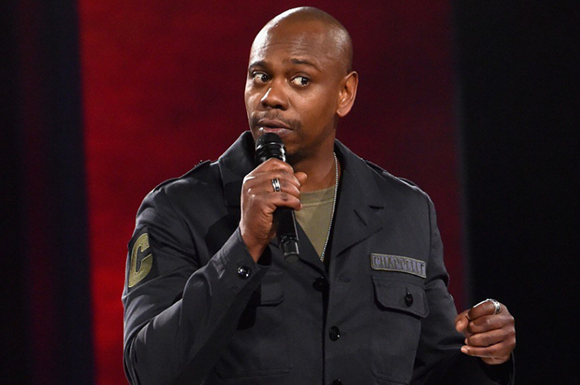 We sort of had a feeling that Dave Chappelle might be coming back to Detroit to redeem himself, but we had no idea that he would be doing it so quickly.
The legendary comedian will play three shows at the Fillmore, May 23-25, to what will hopefully be a smoother ride than his last few shows in Detroit.
Chappelle discussed his epic bombing in Detroit in his latest standup special on Netflix, citing marijuana as the reason why his performance tanked. We later found out that Detroit rapper Danny Brown was the one who got Chappelle too high to function and we love him for that.
While this is really exciting that Chappelle is coming back to Detroit, it will most likely be welcomed with a little bit of resistance. Detroiters were pretty upset with Chappelle, and some even called him out after the Netflix special came out for making Detroit (and Flint) the punchline of a joke that many didn't find funny. Also, there were so pretty low jokes about trans people and rape that were not really funny at all, so there's that, too.
That being said, Chappelle's monologue on
SNL
after Trump won the election was highly praised, so maybe his new material is a little bit more tight and not outdated.
Tickets go on sale Thursday, May 6 at 10 a.m. You can get tickets
here
.