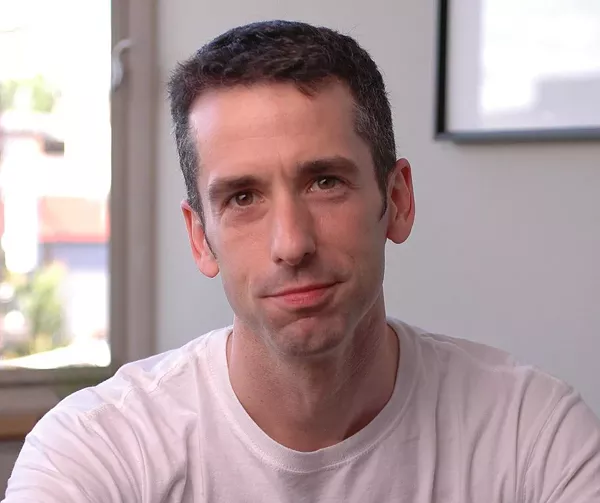 Beloved sex advice columnist Dan Savage was scheduled for a live question and answer session at the Royal Oak Music Theatre this Sunday, but last week his show was canceled with promoters promising it would be rescheduled in 2018.
Savage is known for taking on taboo subjects and meeting them with frank answers — he's a tough love kind of guy. His column, "Savage Love," is syndicated in newspapers across the country as well as in Canada, Europe, and Asia. And during these tumultuous times in Trump's America, his advocating for LGBTQ rights is needed now more than ever.
So, we were dismayed when we heard his appearance was canned. But, Savage fans can rest assured he'll be in metro Detroit sooner rather than later.
According to the venue, "Due to a scheduling conflict the Oct. 8, 2017 Dan Savage performance has been rescheduled to Sunday, March 25 at 8 p.m."
Phew. Additionally, if you already had tickets for the Oct. 8 show, they will be honored for the postponed appearance.
For more info go
here.