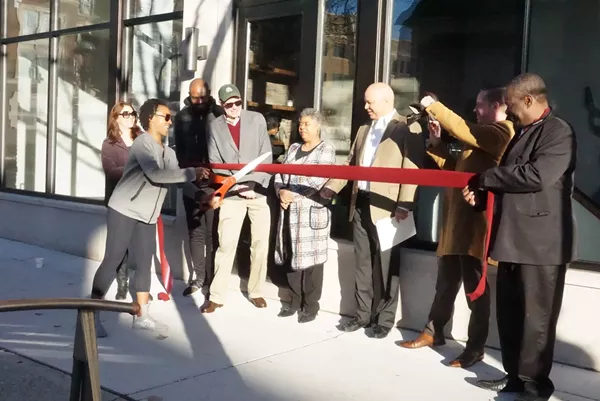 Sister Pie, Detroit Vegan Soul, The Royce, Batch Brewing Company, Hugh, La Feria, Busted Bra Shop, and Live Cycle Delight — they all have something in common and it's not just location.
Each of the businesses has gotten some help from a contest called Hatch Detroit, which helps local entrepreneurs with dreams of setting up shop in Detroit, Hamtramck, or Highland Park.
Now in it's seventh year, the contest sponsored by Comerica Bank is looking for locals with retail dreams and hopes of opening a brick-and-mortar location.
Starting on May 1, the nonprofit will begin accepting business plan submissions. Submissions will end on July 14 and a winner will be announced in August.
This winner will be granted $50,000 along with a suite of accounting, legal, IT, public relations, and counsel from Hatch Detroit and its partners, according to a press release.
"The Comerica Hatch Detroit Contest engages residents and Detroit business patrons to help determine the type of retail they want in their communities," Vittoria Katanski, executive director, Hatch Detroit said in a press release. "If you're an entrepreneur looking to bring your idea to life, you should consider submitting your business plan to the Comerica Hatch Detroit Contest. The contest provides participants a unique opportunity to vet their idea to a wide audience before opening. Hatch alumni have voiced how important this was to building their confidence and determination to open."
This year, Hatch announced a new facet to the contest, with hopes of engaging even more Detroiters. In September a second phase of the contest will call for aspiring Detroit artists ages 16-18 to submit art concepts. Hatch will select four artists who will then work with Hatch Detroit and the 2017 contest finalists to develop art work used in their business.
"We anticipate this will further engage Detroit communities and its youth to have a voice in the direction of the city's retail," Katanski said.