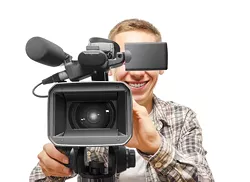 Cinetopia Film Festival
will soon accept submissions for its Detroit Voices short film competition, with the call for entries opening on Feb. 1.
The competition, which first launched in 2014, will be open to both high school filmmakers and adult filmmakers. Chosen films will be screened as part of the Detroit Voices event at the festival, which takes place June 3 though 12.
Now in its fifth year, Cinetopia hosts more than 100 screenings of independent films, discussions, Q&A sessions with directors and actors, and other events celebrating cinema throughout southeast Michigan. The program was the recipient of a $100,000 Knight Arts Challenge grant in November 2015, which will enable the festival to expand its offerings to Detroit.
The call for entries ends Friday, March 25. More information is available at
cinetopiafestival.org/Detroit-voices
.