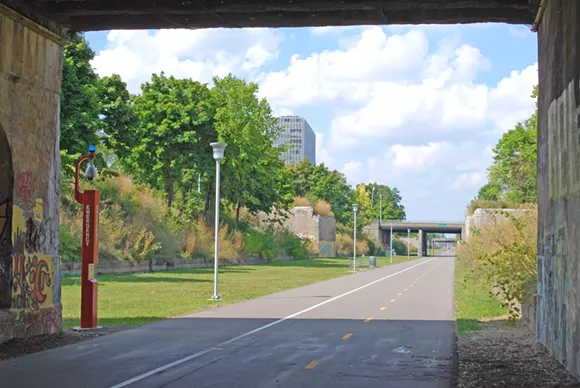 Just in time for spring, the greener side of the Motor City is getting some love from the travel section of the Chicago Tribune.




Freelance contributor Dana McMahon shines a spotlight on Detroit's expanding network of bike paths and vibrant urban garden scene to highlight the city's growing attraction as an urban oasis for green-minded travelers.




It is an all-too-brief rundown of names Detroiters know well - bike rentals and tours from Wheelhouse Detroit, the Monday night tradition of Slow Roll, a stroll through the controversial Hantz Farms Woodlands, and volunteer opportunities with Greening of Detroit. Throw in a couple of references to the thriving local food scene, viewed through the lens of places like Eastern Market, Rose's Fine Foods, and Chartreuse Kitchen & Cocktails, and it is a respectable round-up of the bigger names in Detroit's green scene.




The article is a well-timed look at the grassroots changes in the city, coming just a few weeks ahead of the ribbon cutting for the newly completed sections of the Dequindre Cut bike path.


Now, if only winter would release its relentless grip so we can all - tourists and locals alike - get out and enjoy a bit of that green!