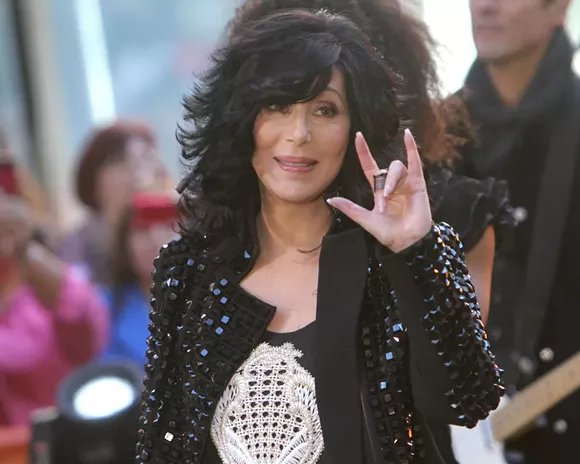 We're sure that if Cher could
really
turn back time she would have stopped the state of Michigan for ever voting for Rick Snyder (
just look at some of her tweets about him
), but starring in a Lifetime movie about the Flint water crisis will have to do instead.
The
Hollywood Reporter
confirmed that the iconic singer-actress has been named the star of a Lifetime movie about the ongoing water crisis in Flint, MI.
The movie, simply called
Flint,
is based off a February 2016 cover story in
Time
magazine called "The Toxic Tap," by Jason Sanburn. Cher will play a Flint resident who has to deal with the water crisis. The made-for-TV movie is being produced by Cher, along with Katie Couric, Craig Zadan, and Neil Meron.
While this is great that Cher and Lifetime are putting an even bigger spotlight on what has been going on in Flint, it also needs to be said that Flint is 53 percent black, and so far, Hollywood seems to be white-washing this tragedy. We suppose that further casting announcements will give us a better idea if Hollywood is going to give an actual representation of Flint.
Many critics are pointing out on
Twitter
that the film should donate money made from the film back to Flint, or even shoot it in the city so residents can obtain jobs while working on the film.
Cher has been very vocal about the water crisis, and has donated more than 180,000 bottles of water to the city. Let's just hope they weren't Nestlé water bottles, right?