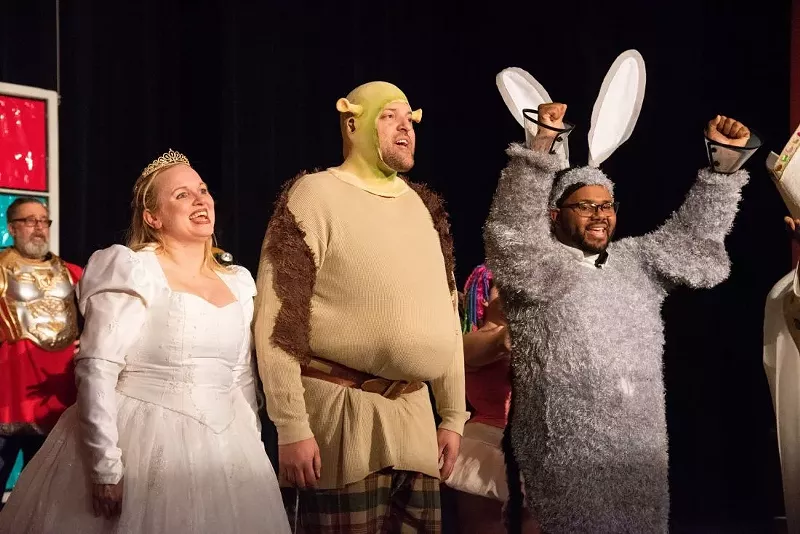 Move ogre, there's a new musical in town. Since its 2001 release, the animated fairy tale Shrek has charmed children and families and has become the source material for dank meme culture at large. From Smashmouth's legendary soundtrack contributions, the ridiculous animation, and the heartwarming moral of self-acceptance, Shrek manages to appease a wide range of audiences who may or may not be under the influence of a variety of intoxicants. Bring the kids or pre-game with your vape — this live rendition of the classic swamp-to-castle story is sure to make you laugh yourself green.
Shrek: The Musical will be performed at the Historic Redford Theatre on Friday, Saturday, and Sunday performances at 8 p.m., and Sunday matinees at 2 p.m. 17360 Lahser Rd., Detroit; 313-537-2560; redfordtheatre.com; Tickets are $15-$20.
Get our top picks for the best events in Detroit every Thursday morning. Sign up for our events newsletter.