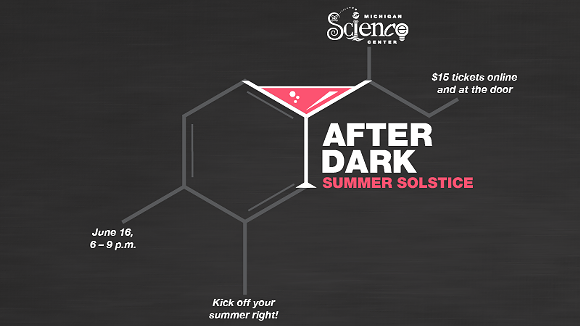 We all love science. Even in our so-called 'digital age', science still has significant cool factor, yes, even to millennials. No matter how engulfed we get into our smartphones and social media, seeing a Tesla coil in action still blows our minds.

At the Michigan Science Center, one can harness all of this childlike wonder at the center's After Dark series, which has been occurring every third Thursday each month since December 2015, and is charmingly dubbed "the thinking person's happy hour."

This month's event — which is tomorrow, keep up! — is called 'Summer Solstice' and includes an adult planetarium show, fire and combustion demonstrations, light painting photography, and of course, flower crown making. What's summer without flower crown making after all?

Attendees get one free signature drink (sorry kiddos, these events are 21 and up) along with all these activities for the cool price of $15. Get your tickets here or at the door.

Doors open at 6 p.m., June 16, 5020 John R St, Detroit, 313-577-8400, for all the details look at this.