Roller Derby. Eminem. Complaining about books turned into movies. Tuna casserole. Paying money to be locked into a room and solving puzzles to escape. Stuff white people like, ya know?

Escape the Room is here, and in case you haven't heard of it, it's kind of like Legends of the Hidden Temple meets Saw, without the impending torture or death, or Kirk Fogg.
Bedrock Real Estate Services has teamed up with The Escape Room so all of your kidnapping fantasies can come true, for 60 minutes, at least.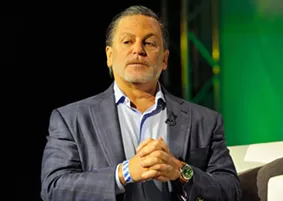 The destination attraction company recently signed a long-term lease for a retail space in the Brush Street Garage, because Greektown hasn't already taken enough of your money yet.
Based out of New York, Escape the Room also has locations in Philadelphia, Boston, Phoenix, Washington, Houston, and Milwaukee. For $28 in advance, which you can purchase
here
, you and a group of strangers get locked in a room and must solve increments of riddles and puzzles to find your freedom. It's kind of like jail, without the tasteless Kool-aid and cold showers.
80 percent of Escape the Room participants are 20-something year old friends or colleagues tolerating corporate parties. The remaining 20 percent are Christian Mingle members trying to locate sober fun on their first date. Past celebrity visits have included Kylie Jenner and Jaden Smith, so you know it's good.
Only one-fifth of visitors actually solve the puzzles and make it all the way though, because
Americans are stupid as shit
.
The ones that typically do though, are complete strangers. "What better way to meet people than to be locked in a room with them for an hour," said CEO Vincent Blake, in the creepiest comment ever.
Escape the Room is located at 1030 Randolph St, readily waiting your shaky mental prowess and poor decision-making skills.