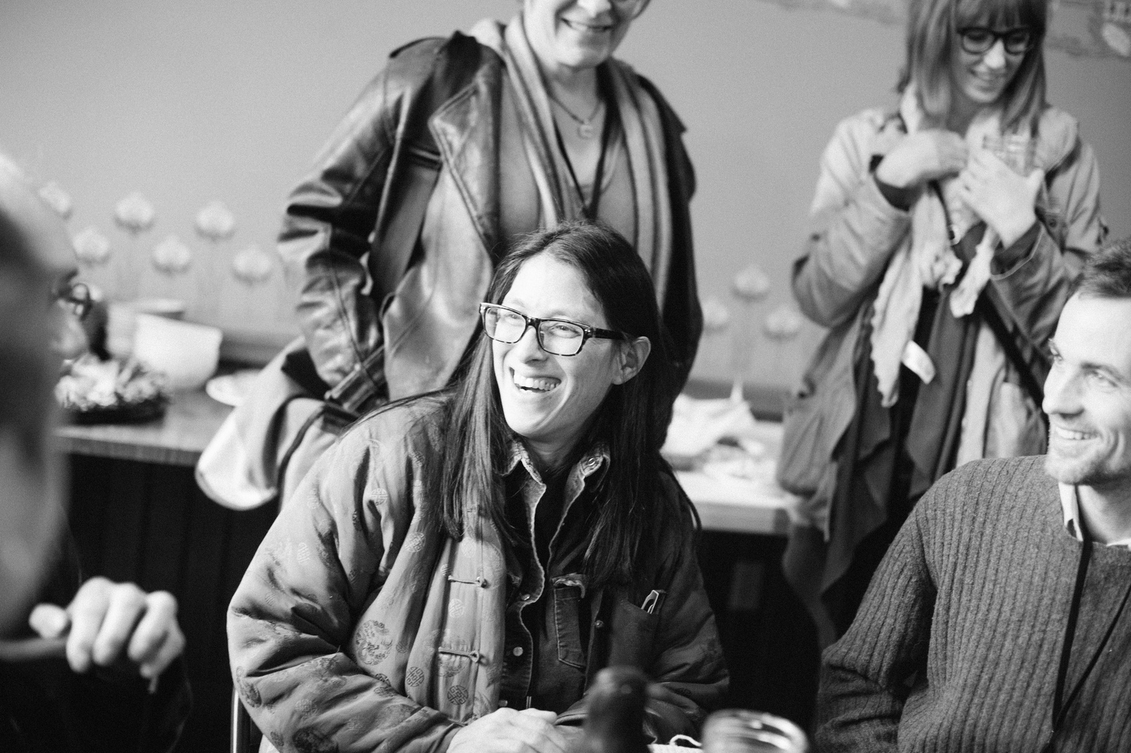 For the last 52 years the Ann Arbor Film festival has been presenting experimental and artist-created movies, earning both national and international respect for its cutting-edge programming. It is heralded as the oldest running independent film festival in North America and attracts more than 2,500 submissions each year from sixty-something countries. It's an Academy Award-qualifying festival and awards more than $20,000 in cash and prizes to its competitors.
But as far as I could tell, the festival's impact on and profile in southeast Michigan has been fairly minimal. It's hard to tell whether this is because of the bubble Ann Arbor is often accused of living within or because metro Detroit remains determined to regard the college town as a foreign nation of sorts, unworthy of Motown's storied and tortured history.
So, I decided to try a little experiment. I emailed half a dozen or so fellow critics in the Detroit Film Critic's Society about their experiences and impressions of Ann Arbor's signature film festival. Their responses were less surprising than they should have been: Only five members bothered to respond and of those five only one had ever attended the festival (though regularly so). Another had watched screeners provided to him, however, and expressed that this year's selections seemed to be presenting more accessible programming than recent years. But the general consensus seemed to be that the festival didn't seem particularly notable or welcoming.
"I think if it had some major presentations or a major filmmaker attending or presenting a new work, that would make it stand out," wrote Adam Graham of the Detroit News. "Otherwise it doesn't seem to stand out."
Patrick Dunn, reviewer at mlive.com replied that "Your average Joe may see the festival as uninteresting or impenetrable. I think it wouldn't hurt for the festival to branch out into some slightly more accessible films to reach out to those folks who would like to check the fest out but aren't necessarily interested in watching a 90-minute wordless documentary or what have you."
Tom Santilli, a reviewer for Examiner.com and long-time fan of the festival answered, "It definitely is an 'acquired taste' and I feel like it only appeals to a very narrow audience who really consider themselves true 'film buffs.' I obviously appreciate film, but my impression of the fest in past years is that it is very elitist … and that those in charge like it that way."
Perry Seibert, critic at All Movie Guide says he feels like the festival "seems insular. Too much fiber." A U-M film school grad, he admits "when I was in school at U of M I felt like the content was not something that would ever interest me, and I was semi-resentful that at a time in my life when I went to the Michigan Theater at least once, if not twice, a week, the movies I wanted to see there would be shelved in favor of 14 minute black-and-white closeups of blinking eyeballs."
My own experience with the Ann Arbor Film festival has been admittedly mixed, but mostly positive. While some years have certainly appealed to me more than others, I have felt that the overall festival was well-worth exploring, offering up films that I was unlikely to encounter elsewhere. Sometimes challenging, sometimes pretentious, sometimes exciting, it's a unique cinematic experience that doesn't have the advantage of commercial or celebrity forces to drive audience interest. The festival truly rises or falls on the work it presents and the success of its outreach to local audiences.
Tom Santilli agrees, but sees the festival's insular nature as an innate weaknesses. "The overwhelming majority of films shown at the festival don't seem to be accessible beyond the festival," he says. "Meaning, that if I see a documentary film at the fest that I absolutely love, there is little to no chance that any of my friends/family/readers will ever get a chance to see it, short of being at the festival themselves. It would be great, especially with the experimental and alternative nature of the festival, for the festival to have a major online presence, an online festival experience of some sort, where if someone likes a film it can be shared and understood by others."
I chatted with the Ann Arbor Film Festival's new executive director, Leslie Raymond, to discuss some of these observations and her ideas about the festival over the phone. Our interview has been edited for length and clarity.
METRO TIMES: So, how has your first year in the saddle been so far?
LESLIE RAYMOND: It's been an intense learning process but I've worn so many hats for the festival over the years that culturally speaking I know what's up. Coming out of 14 years of teaching and academics, however, a lot of what I had to get up to speed on and learn how to do were the development and management side of things.
MT: Since you wore all those hats, when you were outside looking in or, rather, inside looking up, what did you see in the festival that you thought could be improved?
My sense coming in was that everything was running really well. The programming was awesome, the programming books looked incredible from a graphic point of view... nothing seems broken so I didn't want to needlessly fix something. BUT the areas I put my time and energy into was educational programming - which the festival had a tradition of but I wanted to formalize. We're calling it Expanding Frames, which occurs every morning of the festival from 10am until 12N when there's nothing else going on so people can really plug into it.
My aim was to give people a more intimate experience with the work and the topics and things that come up during the festival but without it being overly academic. One of the best examples of what we'll have, which is a model we keep referring to, is "What The Hell Was That?" This will be part of the Expanding Frames with Daniel Herbert, who teaches at Screen Arts and Culture who will be leading it. It's a real question that's asked at the festival and we hope to draw people to that panel because they can really relate to that sentiment. So, we'll have filmmakers present a really challenging piece of work and talk about it and present a real dialogue.
MT: How does the AAFF see itself from a regional perspective? As someone who regularly interacts with the greater Detroit metro region the festival doesn't seem to have much of a presence. What do you think of that?
That's a good question and relates directly to your original question about ideas I'd like to bring coming into this position. I hoped to initiate, and have to a small degree, but hope to keep expanding is trying to bring raise people's consciousness of the festival across SE Michigan in general. I think a lot of that can be done through outreach in Detroit. We have the film festival tour show at through Mothlight Micro Cinema several weeks ago. We are having an event at MOCAD, in conjunction with the festival. There is a little bit of outreach but I think it needs to be a lot bigger.
In the bigger sense there is this funny divide. Ann Arbor is in this kind of bubble. The cross traffic between here and Detroit is limited and I'm not sure why...
MT: Football certainly knows how to bridge that gap.
That's a good point. And it's something I'd like to understand better and solve. I mean, the festival is nationally renown and it certainly has an international presence has been growing over the last 50 years. We have a strong reputation internationally in experimental and art-based cinema. My sense is that we do an okay job on that front because our tour goes around the country. But I think that can be built on.
The Internet has become a vital tool for the film and entertainment industry and festivals across the country have certainly started to capitalize on that, whether it's getting people to be evangelical about the programming or get buzz going for a particular work or finding ways to engage an audience engagement. What, if anything, are you doing to capitalize on that?
We are aware of the social media thing. We have a little bit of a calendar of stuff we want to push out through Facebook and Twitter. I've started to have staff conversations about trying to be conscious of what we're doing and having a social media campaign but I think we should have probably started that process even earlier. Since it's only my first year I'm still trying to get a sense of the shape of the beast and what's the ebb and flow of what we're producing. We only have a full time staff of three so I think we need to find better ways of planning for that next year.
That said, we recently were introduced to a guy named Olson who worked on social media for the Ann Arbor Summer Festival so he's going to work on a project with us during the festival as a VJ where he's going to crowd-source material starting at the members after-party and during the festival. We're trying to encourage people to upload to Instagram with our hash-tag so he can cull material for his VJ mix will result in a clip online and play at one of the after-parties as well during the festival week. Also at the Sunday Awards show we'll have a one or two minute clip of the experiment he's undertaking. The goal is to get greater participation from people attending the festival.