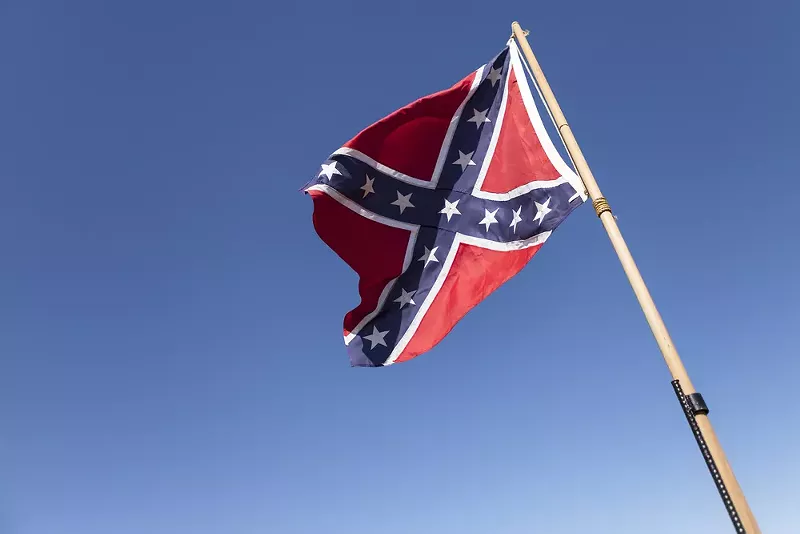 With residents in
many cities
across America demanding that statues and memorials of the Confederate flag be removed, it's no surprise that a protest of the flag made it's way to Detroit.
The N'Namdi Gallery in Detroit is hosting the "Burn and Burial Funeral" on Memorial Day. Artist John C. Sims is working with locals artists, writers, activists, clergy, and elected officials to have a funeral service for the Confederate flag by burning it. After the burning of the Confederate flags there will be a BBQ and dance party.
The ceremony and "funeral" is in part to commemorate the 50-year anniversary of the summer of 1967 in Detroit. The event will include eulogies, remembrances, and a performative cremation.
Sims has spent most of his career bringing awareness to the problem with the Confederate flag and inspired residents in New Orleans to demand the removal of Confederate monuments in the city's public square.
The event starts at 7 p.m. at the N'Namdi Gallery in Detroit on Monday, May 29.