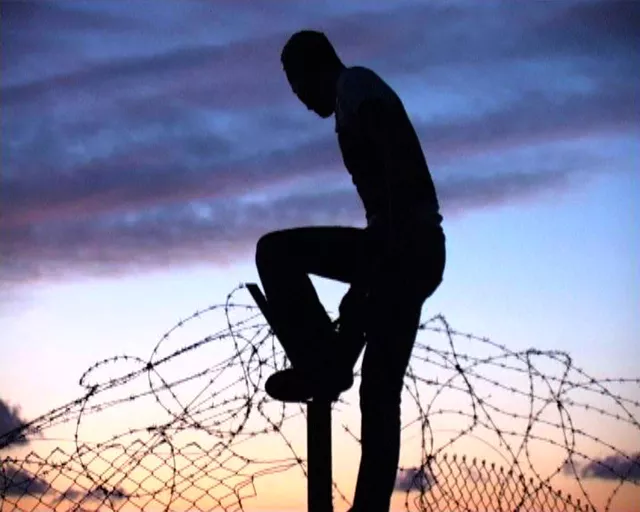 Timing is everything, and just a few months ago a story about an organized, effective nondenominational and mostly nonviolent protest in the Middle East would've seemed as much like fantasy as the latest teen vampire heavy-petting drama. Yet Budrus is the exceptionally rare documentary that peers into the deep, impermeable quagmire that plagues the region and finds glimmers of light peeking through.
Budrus is a small mostly unremarkable rural village north of Ramallah in the West Bank of the occupied Palestinian territories. In 2004, the Israeli government ordered the construction of a 470-mile-long wall that would ostensibly seal off the West Bank from Israel, and in Budrus that meant cutting off access to many of the olive groves that had sustained and enriched the village for generations.
Local activist Ayed Morrar has an old but relatively novel approach to the problem: He organizes religious leaders, political operatives and local farmers to begin nonviolent protests and block the bulldozers. The tactic eventually draws media attention, especially when the town's women get into the act, and foreign protesters start joining the cause. When the determined Israeli Defense Forces (IDF) increase their efforts with force, some of Budrus' angry young men inevitably start hurling rocks in return, and a terrible rerun of endless conflict appears to be in the works. Yet the stoic Morrar stays the course, and something wholly unexpected happens.
While there are interviews with a handful of Israeli soldiers, who express degrees of sympathy while remaining duty-bound, we never hear from their superiors, or from the civilians on the other side of the wall. Perhaps the particulars of this intractable conflict are too familiar, or irrelevant to the story at hand, but the wider perspective is slim. Director Julia Bacha's thoroughly absorbing documentary is not entirely well-rounded, and flirts with shameless boosterism, but in a place where we're indoctrinated to expect defeat and chaos, a bit of cheerleading is understandable, and a little bit of hope goes a long way.
Showing at the Landmark Main Art Theatre, 118 N. Main St., Royal Oak; 248-263-2111.