Quicken Loans, the retail mortgage giant headquartered in Detroit, was placed in
Fortune
Magazine's "
100 Best Companies to Work For
" list and even cracked the Top 10, coming in at No. 10.
Fortune
describes local billionaire Dan Gilbert's pride and joy as "vibrant" and that employees have a "great feeling" when coming to work. Just take a look at the websites press photos and you'll see that they really are having fun!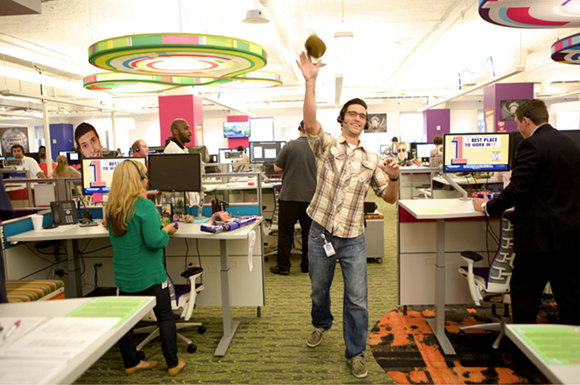 "Go long, bro!"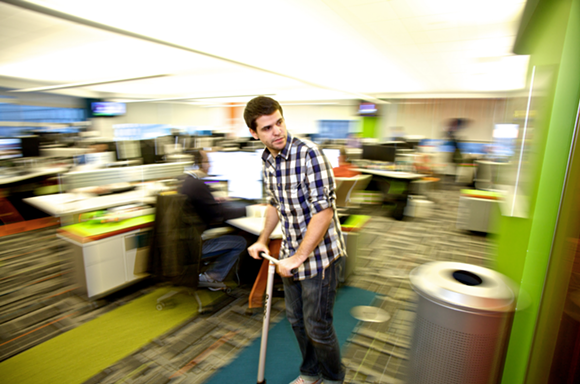 "I mean, yeah, I'm like 40K deep in student loans, but at least I can ride a scooter around my office."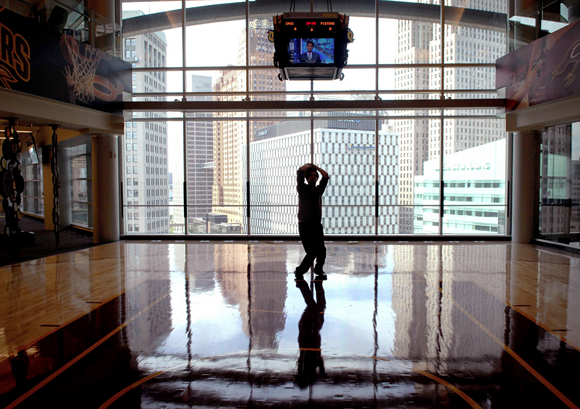 "Think Dan will ask me to go to a Cavs game?"
While these perks at Quicken Loans seem amazing, the company has faced some heat with violating labor laws and facing lawsuits from employees. Last year, a judge found Quicken Loans and its affiliates
violated federal labor law
. The company has also faced issues with
not paying workers overtime
which resulted in 400 employees filing a lawsuit in Detroit over 10 years ago.
So we suppose the ping pong tables and Razor scooters are to distract from all that.