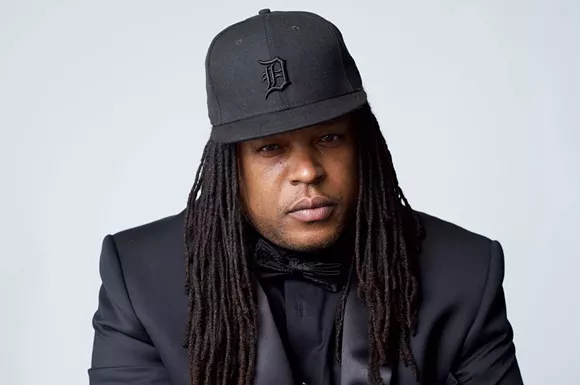 Detroit writer and ex-felon finds redemption
Stories about redemption have been around since man has been able to write about them. It doesn't matter if the medium is film, TV, or literature; there has always been a fascination with people who've been able to catapult themselves out of the manhole of failure, crime, depression, substance abuse, etc.
Enter Detroiter
Shaka Senghor
and his memoir,
Writing My Wrongs
. To keep it short: as a teenager he was lured into to street culture, began selling drugs, was shot three times, and began a 19-year prison sentence in 1991 for murder. He went to jail as a father of two children, on the verge of being another statistic. That part of his story is common in urban cities across America, but what happened next isn't.
After receiving a touching letter from his son, Senghor emerged in a spiritual, mental, and emotional awakening. It's not so much that prison transformed Senghor; it's that he discovered the integrity and mental fortitude to transform himself and didn't let prison take that away. He used writing as a way of expression, teaching, and healing and decided that he would use his story to be a gift to the world of sorts. The contrast and concrete beauty of his conversion makes the memoir very inspiring.
Another aspect of the book that makes it stand out are the political and social overtones that are addressed in Senghor's experiences. The effect of coming from a broken household, being a product of your environment, street peer pressure, criminal law reforms, and prison restructuring all reflect discussions taking place across the country right now. Overall,
Writing My Wrongs
is more than the proverbial "We Fall Down/We Get Up" story. It's a testament to the power of the mind, and the fact that none of us should ever be defined by our lowest point.