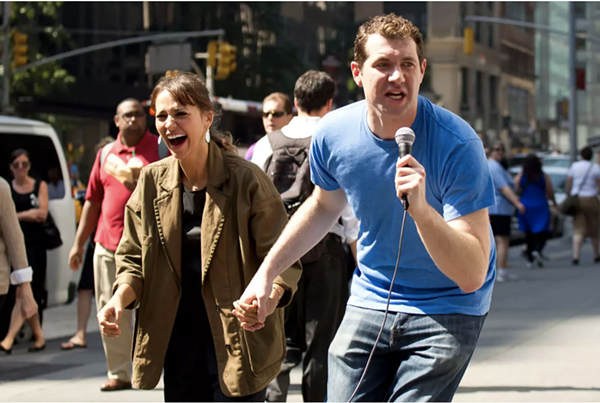 Would you have sex with Paul Rudd? La La Land or Nicki Minaj? Name a white celebrity! These are but a few of the questions/demands made by the caffeinated in-your-face host of the guerilla-style pop culture game show Billy On The Street.

The self-proclaimed "proud elitist, gay, Jewish, liberal, native New Yorker, and piece-of-shit snowflake Billy Eichner" is teaming up with unapologetic funny lady and star of Black-ish, Wanda Sykes. Sykes, who most recently pissed off a crowd while performing in New Jersey, which spurred walk-outs and altercations by triggered Trump supporters, has been lending her name, voice, and jokes to voter-registration programs since 2012.

In other words, no two people are more suited to light the fire under the asses of unregistered Detroit voters so we can flip the script on this totally unfunny nightmare.

As part of Funny Or Die's voter registration campaign Glam Up The Midterms, Eichner revealed on his Instagram that the two comedians will deliver a "one night only comedy event" in an undisclosed Midtown location on Sunday, Oct. 21.

Tickets for the event are free, but you have to win admission by registering to vote or by signing up for election alerts by visiting Headcount.org/VoteMichigan. Winners will receive an email by noon on Friday, Oct. 19 with the time and location.

In the meantime, mourn the death of Seth Rogan below.

Get our top picks for the best events in Detroit every Thursday morning. Sign up for our events
newsletter
.