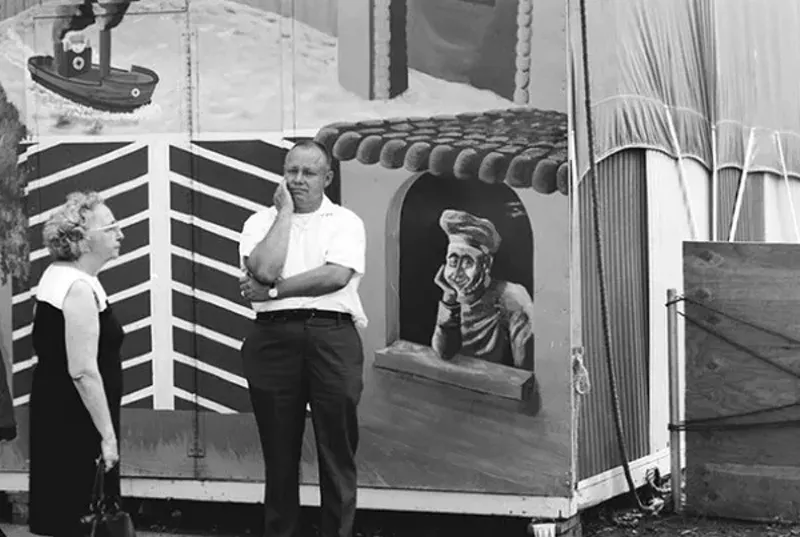 Photographer Bill Rauhauser has died at the age of 98. Working right up until the end, he had
reportedly
suffered a fatal stroke after a day of shooting on Belle Isle.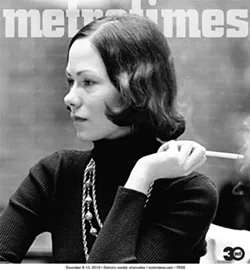 Metro Times caught up with Bill Rauhauser from time to time over the years. Rauhauser was the subject of
a cover feature
when he published his 2010 book,
Bill Rauhauser: 20th Century Photography in Detroit
, as well as a
slideshow
of his work.
In much of his best work, you got the sense that he was an unassuming person in the background, carefully calibrating his camera and waiting for the perfect moment. That element of chance, that odd juxtaposition captured in the moment. To capture a nun in front of the Stone Burlesk or a man resembling a painted background at the Michigan State Fair were classic Rauhauser shots.
And he didn't snap off shots like a machine gunner. He was more the sniper type: "In the moment, when it might be there, one shot is all you need. There's no reason to snap five or six, or even two,"
Rauhauser said
. "The shot, the moment was there or it wasn't there."
He photographed the high and the low, pool halls and barber shops, wealthy art collectors in their homes, glamor shots of models at the Detroit Auto Show and even a lowly
sweeper in a downtown alley
. His work gracefully encompassed everything from the city's casual, bareheaded workingmen to the glamour of women languidly smoking cigarettes.
The winner of
2014's Kresge Eminent Artist Award
, Rauhauser was also capable of cutting wit. "A student once asked about the color fastness of her wedding pictures,"
Rauhauser once said
. "I told her they should last as long as the marriage."
A slideshow of Rauhauser's work is available
here
.