We hope this email finds you … slacking off because the pressure is on. And by pressure, we mean the overwhelming urge to fill your social calendar up with people, places, things, bites, sights, sounds and sunshine because summer is for saying "yes" to friends and fun and "no" to, well, overtime, deadlines and "circling back."
Trust us, we know not every invite is worth cashing in your PTO for. Which is why it is important to be selective when plotting your summertime shenanigans. Do you hit up the DCFC game or that hip new gallery opening? How do you choose between the hottest club or the coolest dinner spot? Leave it to Red Bull and head to RedBull.com/DetroitSummer to take the Red Bull Summer Quiz to reveal your Party Profile, which will help you take the reins on your summer! Once the tea is spilled on your party personality, enter for your chance to win a unique 21+ VIP Red Bull Experience for you and five of your closest friends where you'll experience a curated Detroit experience along with a can of Red Bull so you can cool off and turn on.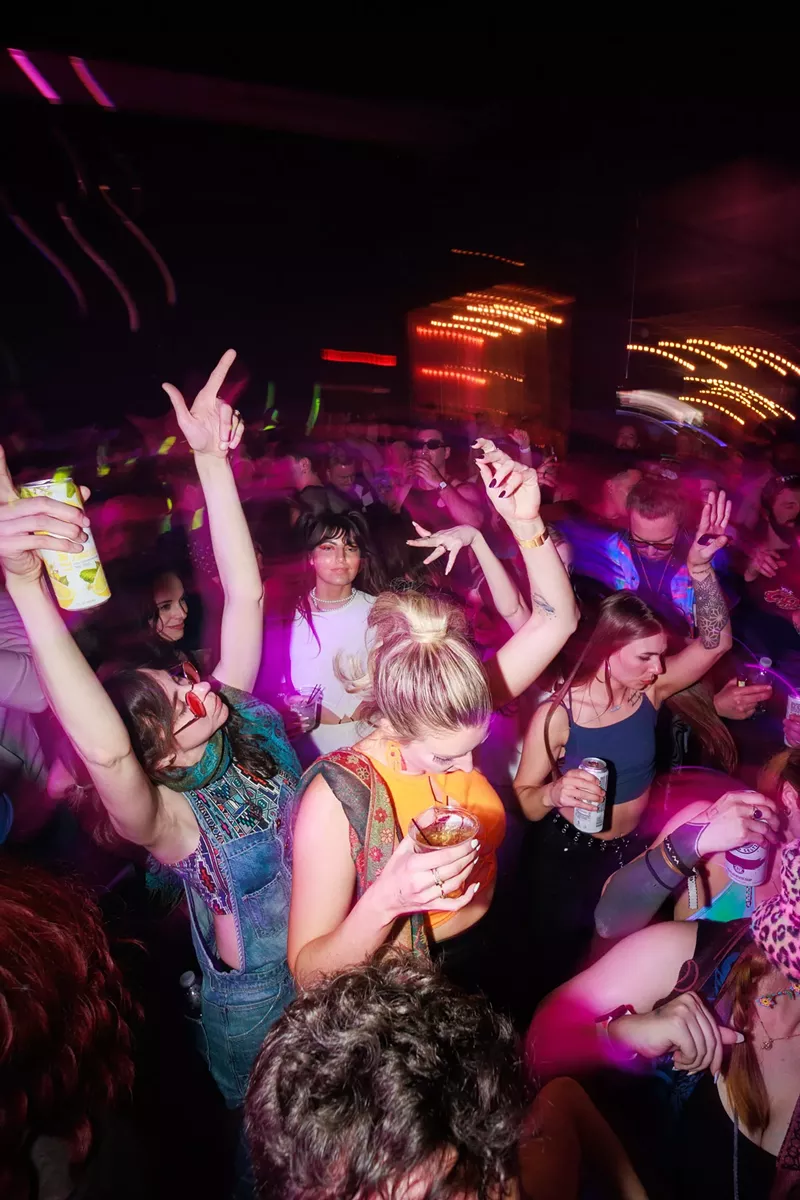 If you're the "Most-est Host" like Detroit's trusted purveyor of positive vibes Maher "Munch" Hachem, when it comes to big IYKYK energy, you're the leader of the party pack.
"I go to bed when I'm tired," Hachem says. "And then I get up and I go until I'm tired. It's funny, all my friends make fun of me because sometimes I'll be eating dinner at like midnight or one in the morning."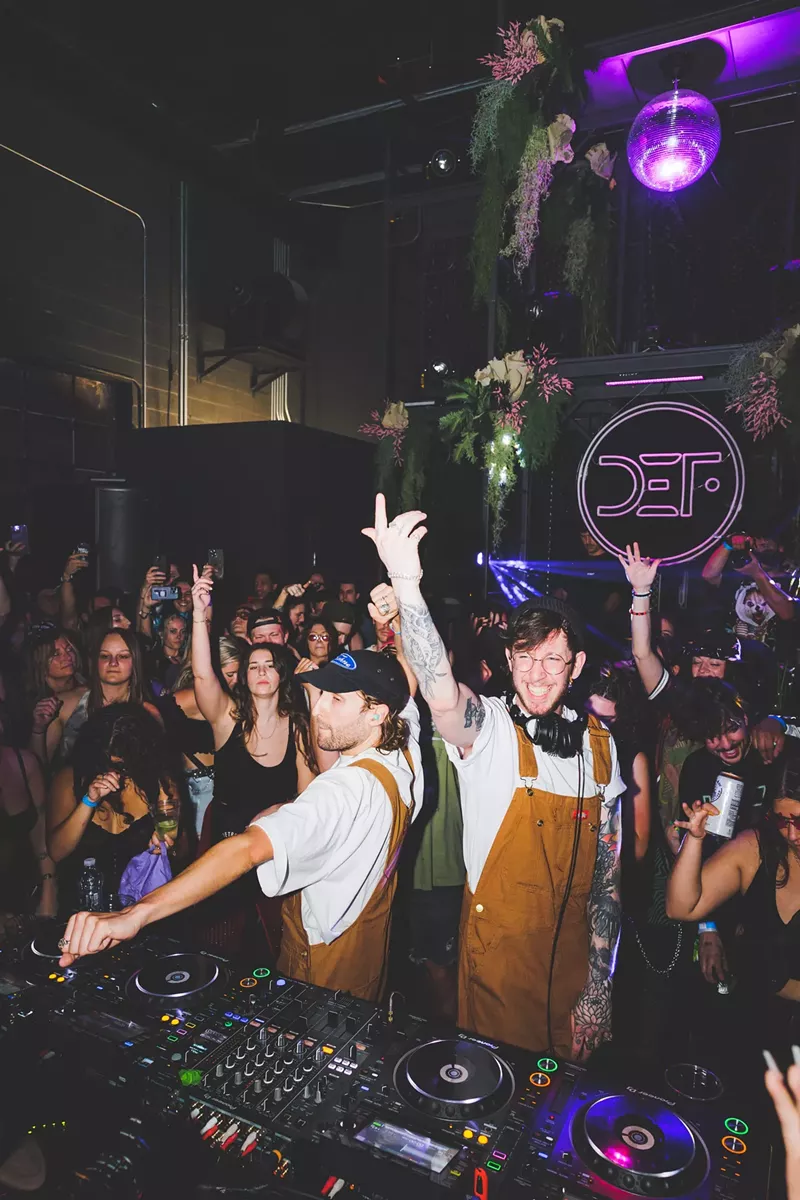 At 28-years-old, Hachem is already living his dream, which he admits leaves him speechless at times. The performer, producer, and DJ also owns a record label and clothing line, and most recently opened a music venue with his childhood friend Toby Murray aka Chester Pink. Together, the pair run Big Pink, a 7,000 square-foot venue near Belle Isle which opened late last year and has quickly amassed a local following, especially for anyone with a passion for electronic music. The goal? To create a venue that both Hachem and Murray would want to frequent even if they didn't own the space or run the show, while also supplying a supportive platform for local artists and a safespace for those who wish to experience the big love of Big Pink.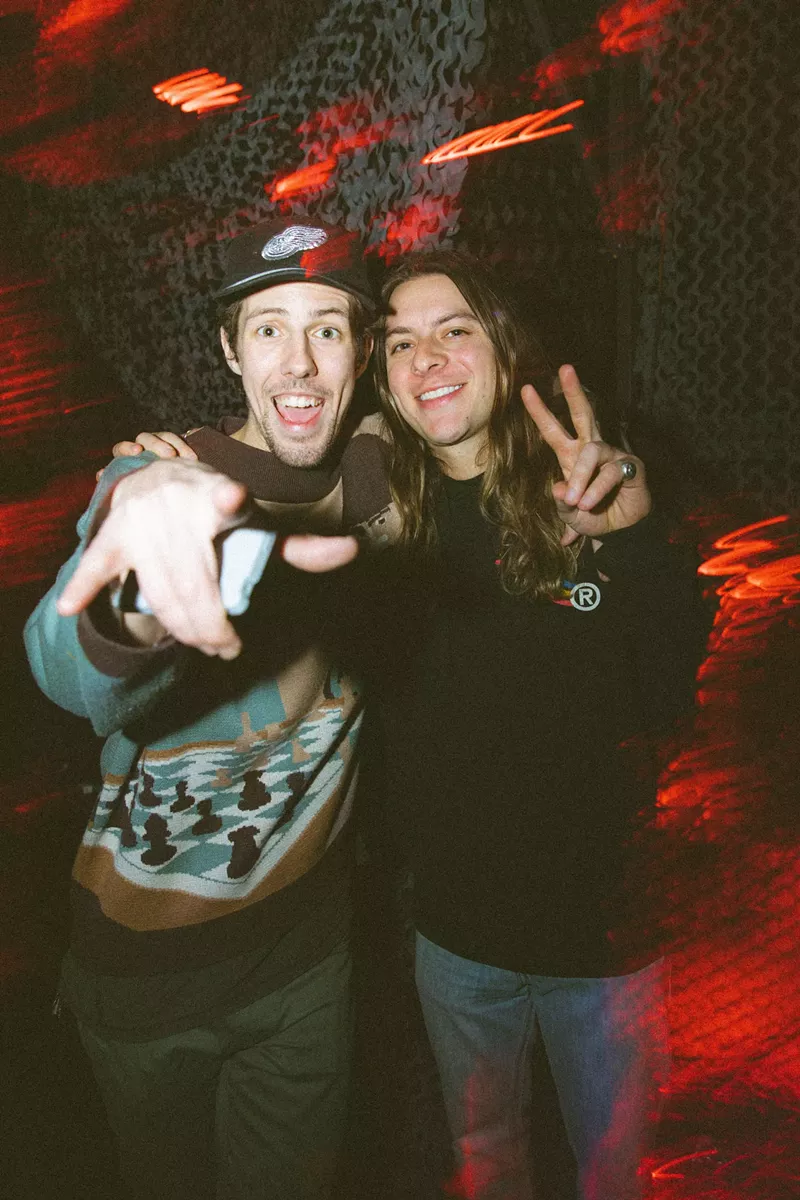 "I'm a firm believer that the energy you put out is gonna come right back at you," Hachem says. "So by creating a positive, safe space for everyone, that energy gets embodied in me. If I'm surrounded by loving, caring individuals, I will become loving and caring. I make that a direct choice to surround myself with people that inspire me, are loving, are happy, are there for each other, so I can embody that energy."
The two friends grew up in metro Detroit and returned to the Motor City after graduating college. A year later, in 2018, they hosted their first show in a small art gallery in the city called "The Room Is Spinning" near the Eastern Market district, which very quickly led to hosting other events around town. But Hachem says the goal was always to have their own space, it was just going to take time.
"We were throwing shows in all these unique spaces, from art galleries in Eastern Market, to abandoned libraries off of Gratiot Avenue and warehouses in Corktown. Every location ended up presenting different hurdles," he says. "Some places wouldn't have bathrooms, some wouldn't have electricity, some wouldn't have roofs, some would overcharge us for a rental. So, our goal was to have our own and operate our own space and to create something that would be unique to the city and positively contribute to the nightlife ecosystem."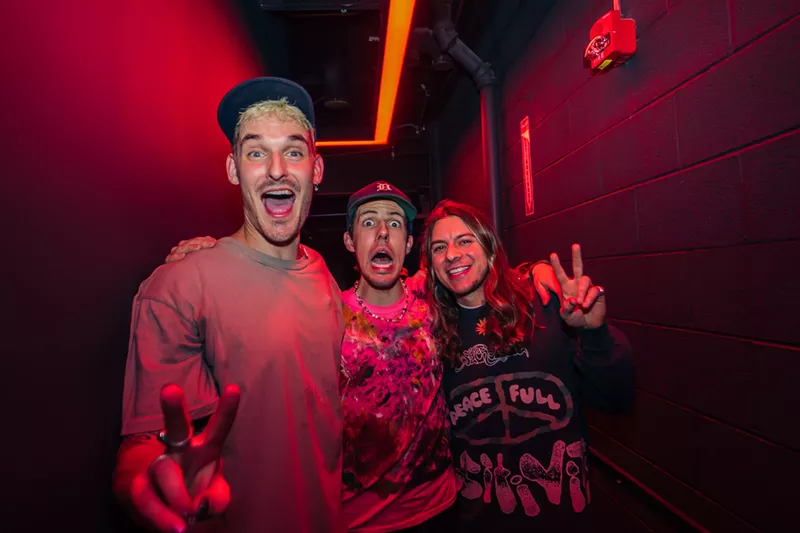 Fast forward to 2022, when Hachem and Murray began to transform the massive space at 644 Wight Street and former home to Detroit Urban Survival Training into a permanent multi-use party space. The two documented the overhaul heavily on TikTok and social media, which gave folks an insight into just how much work - and love - goes into creating a music venue in one of the biggest music cities in the world. Hachem says there's room for everybody when it comes to music venues within city limits, and if we want Detroit's nightlife to thrive, there needs to be more things for people to do and more places for people to do them.
"When I go out, I'll go to a couple different venues and events in one night," Hachem says. "I'll start here and bounce around. And next thing you know, it's five or six in the morning and we've been to four different parties and we've seen all different angles of the city. By us opening a venue, it gives people the opportunity to check out a party at Marble Bar then Spot Lite, or go downtown for a drink at Paramita, and then wrap up their night at Big Pink for some music and dancing," he continues. "We just want to be a part of people's experience in this city. And I'm a firm believer that the more experiences there are out here, the better our nightlife economy will be."
Hachem is keenly aware of just how much can happen in five years, as evidenced by his start in 2018 to this past Memorial Day weekend in which Big Pink served as one of the must-see spots during Detroit's Movement Festival party circuit. "Obviously it's amazing but knowing that I have this power in myself to really reach for my goals? I don't even know what to say."

When asked where he sees himself and Big Pink in the next five years, Hachem says he wants to keep building the nightlife community in Detroit and eventually will focus on taking Big Pink to an "international level" so that folks from all over the world come to Detroit to experience Big Pink and, hopefully, the rest of the city, too. While he says he is not sure if that is a five year plan or a 20 year plan, making Big Pink even bigger is in the works, as is spreading Hachem's infectious positivity.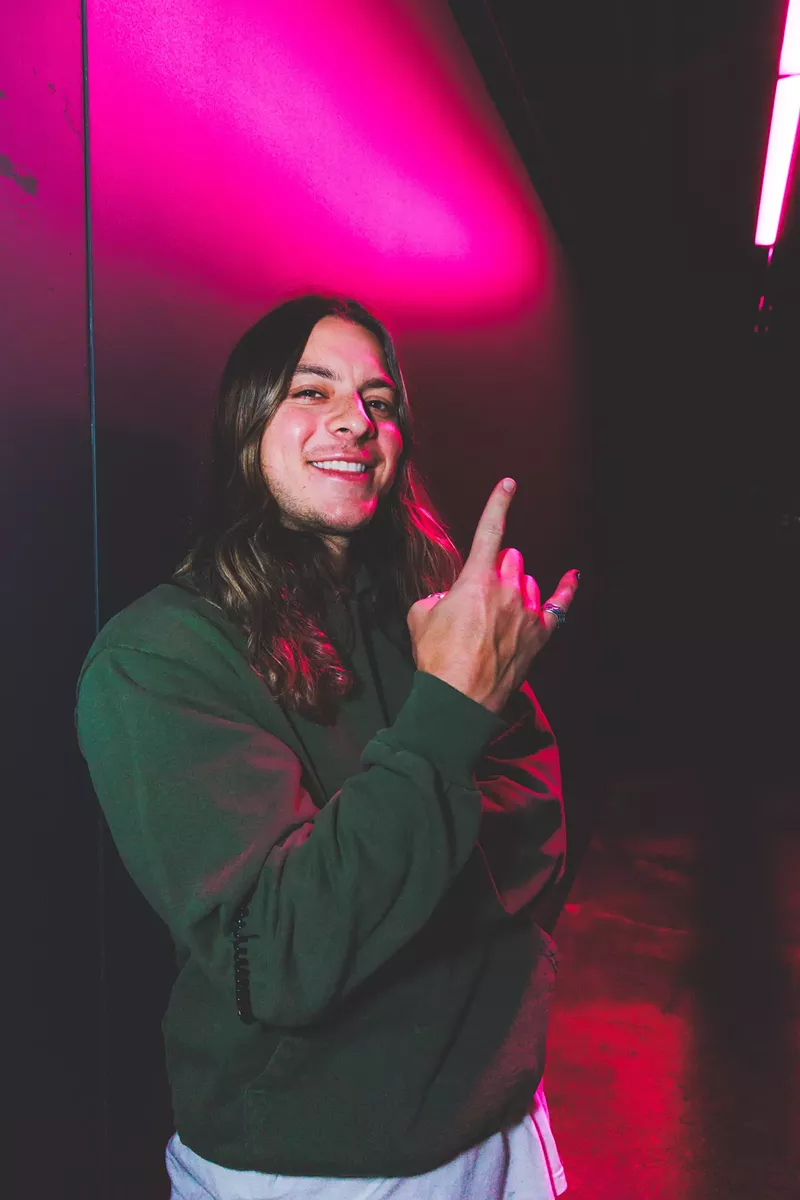 "A lot of people ask me, 'Why are you so happy? 'Are you actually this happy?' 'And why are you so happy?' I obviously feel a range of emotions, but I used to work jobs that I did not enjoy and I learned a lot from those jobs," he says. "But now my life is to make music and to give artists a platform to perform their music, create space for everyone to feel included and build community. So what is there not to be happy about? Like, if I was over here sad and angry and negative and spiteful and trying to bring down other spaces then I feel like I'd be in the wrong industry," he says. "The truth is, I'm living my dream right now."