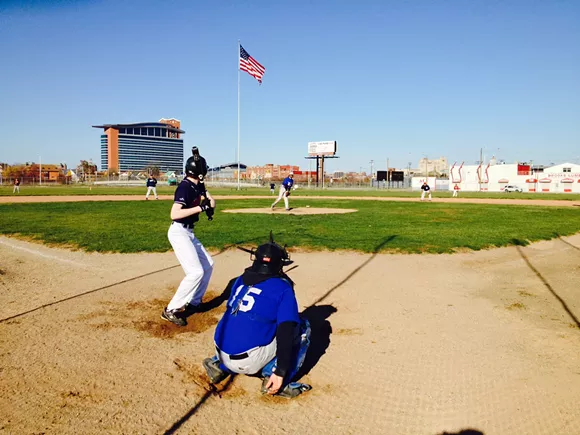 Since 2010, the volunteers of the Navin Field Grounds Crew have maintained the field at Michigan and Trumbull, welcoming Little Leaguers, historic baseball clubs, and tourists from all over the world who come to walk the same ground as baseball legends and Tigers greats.




Now they're hosting a farewell party for the tradition they helped create.




Work is scheduled to begin next week on the Police Athletic League headquarters, potentially bringing the days of pick-up baseball and pilgrimages to this makeshift shrine to an end. But before the grass gives way to turf, the Grounds Crew has planned a celebration of what Tiger Stadium once was and what the field has become under their care.




On Saturday, April 2, the diamond will come to life as Navin Field one last time and everyone is invited.




A historic baseball game - perhaps the last to be played at The Corner - is scheduled for 2 p.m. Before and after the vintage game, there will be plenty of time for fans to enjoy pick-up games, play a little catch, and have photos taken on the mound. It may be the last chance to do so, as redevelopment of the site moves forward with a plan that calls for artificial turf despite calls to leave the natural grass intact.


Originally planned for the same day, a big-screen event featuring game 5 of the 1968 World Series and Mark "The Bird" Fidrych's signature 1976 outing against the Yankees is now slated for the following Saturday, April 9, at dusk.