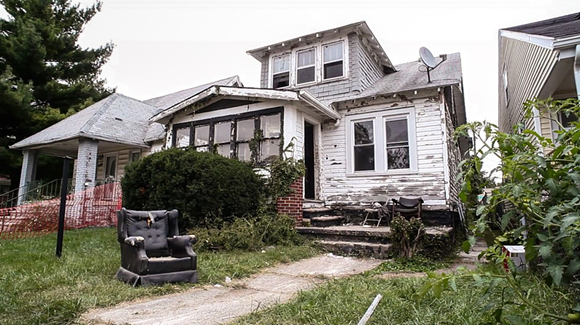 A Berlin-based artist has taken ruin porn to a whole new level. Not content with merely photos of abandoned buildings, he's taken a life-size slice of Detroit blight back to Europe for display.
In a crowdfunded project for Art Rotterdam, artist Ryan Mendoza purchased the house, which was foreclosed in 2012, and had it shipped to the Netherlands. Along with gritty videos of Mendoza's time exploring Detroit's decline, the reassembled house is on display as a work of art titled simply
Detroit House
.
Rumors of the city's demise are simplified and overstated in the description of the exhibit from
Art Rotterdam's website
.
"Imagine: Detroit, once the largest centre of automotive industry in the world. Till the credit crunch that is when car factories like General Motors, Ford and Chrysler got into financial trouble and had to close down. People were dismissed and were left with immense mortgage debts. The crisis on the housing market was the final blow....What once was a prospering city with 1.8 million inhabitants is now a ghost town of less than 700,000 inhabitants with chaos, decline and crime as a result."
After the close of the Art Rotterdam show,
Detroit House
will be moved once more to a permanent location in Belgium. Proceeds from the exhibit are reportedly going to be
given to the city of Detroit
, though details of that generous gesture are vague at best.