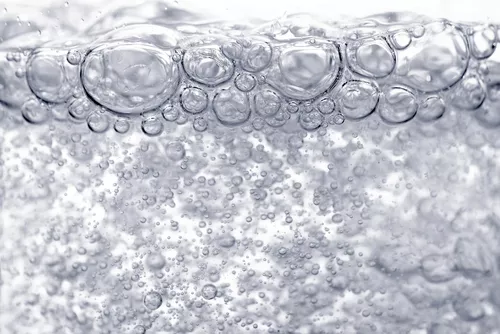 Starting the day by boiling a kettle of water is no strange thing to us: That's how we make our pour over coffee and start the day. But today, waking up smack in the middle of the boil-water-advisory zone comprising much of Detroit, Highland Park, and all of Hamtramck, we had to reach onto the back porch for bottles of Aquafina to crack open if we wanted something cold.
The good news, folks, is that bottled water left on the back porch is actually pretty refreshing. The bad news, though, was the pile of empties already cluttering our surfaces. We've been through some of these advisories before, but never one that lasted 48 hours. (Although we later learned
one in Troy a few months ago
lasted three days, so what do we know?) So we fired up the internet in search of any additional bad news to wash down. Turns out this is actually more common than we'd thought. In Detroit, last year saw boil-water advisories from
Southwest
to
Scott Fountain
.
There were individual complaints, of course. A number of friends on social networking made what seemed a fair point: Whenever a child has been abducted, one's cell phone lights up like Times Square, even at 3 a.m. Is the health of a few hundred thousand people less important?
Maybe there's something to this. The "average person" of 10 or 15 years ago probably did settle down in front of the television in time to get the warning not to drink the water. Perhaps there's a void in the digital realm that needs to be filled. (After all, with school closings due to the water situation, these boil-water advisories clearly boil over into other realms.)
Then again, is this a fluke, or can we expect more problems from our water utility? While still giving GLWA and DWSD all the benefit of the doubt, it doesn't take a lot in this post-Flint world to jangle the nerves of a water ratepayer.
It called to mind last year, when a dramatic 2-alarm blaze at Detroit's Wastewater Treatment Plant,
featuring flaming human feces falling off conveyor belts
and spreading fire throughout the facility. At least one worker on the scene blamed understaffing — specifically "two or three people in a control room" monitoring "seven incinerators" — for the excrement-fueled inferno.
At the time,
a press release from AFSCME Local 207
had read: "The last two years of collaboration between Great Lakes Water Authority and MDEQ has led to the chronic understaffing, deferred maintenance and organizational chaos which makes such accidents inevitable. This was the canary in the coal mine. A public health disaster on the scale of Flint could be next."
The release went on to say:
Management is hell bent on running GLWA like a business, which is exactly how Flint was poisoned. MDEQ should act as a brake on such intentions, but instead they have facilitated them.
MDEQ is supposed to be a watch dog over the public health and environment. Under Snyder MDEQ has degenerated into a lap dog for corporate-style practices.

GLWA swiftly and strongly denied the allegations
.
Now, a year is a while, and maybe, just maybe, GLWA and MDEQ have changed their ways so much that spunky Local 207 is fully staffed, working with smoothly functioning machinery and administration, in an environment entirely free of flaming human shit. We haven't heard from them about the boil-water advisory. (We did send emails and leave messages.) It's also quite possible that the local is more concerned when its workers are at risk of being engulfed in burning human waste than when ratepayers risk a sore tummy.
All that said, you're probably not just paranoid if those predictions of "a public health disaster on the scale of Flint" are still ringing in your ears. After all we've seen, who knows?
Maybe the
equipment malfunction
that caused this week's advisory was unavoidable. We get it: Even in the best of all possible worlds, things go boom sometimes. But given the fragile state of public trust in the wake of the Flint water crisis, you'd think the GLWA should expect extra scrutiny from its ratepayers, right? If our households are going to live on bottled water for 48 hours —
or longer
— there's nothing wrong with wanting more than a vague reassurance that the "malfunction" has been "addressed" and a pat on the head.

One other trickle:
How many Detroiters, unable to drink the water that they pay for, had to resort to drinking
water Nestlé pumps out of Michigan's aquifers essentially for free
? Or do Detroiters drinking Ice Mountain even know that they're buying the water that they already own, as residents of the Great Lakes state? Just a thought.