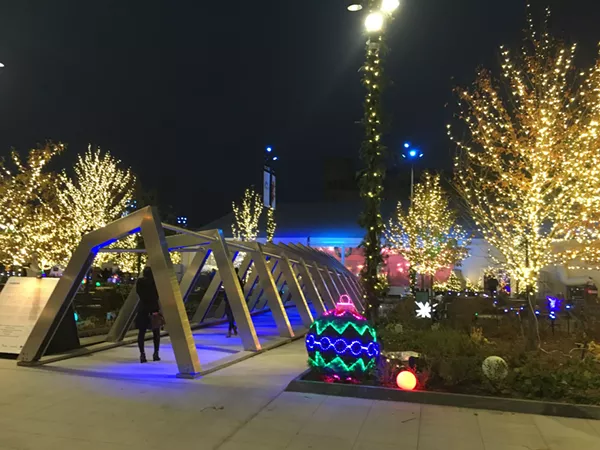 February isn't typically the time of year we expect to write about free outdoor movies — those announcements generally come in the warm, blissful summer months when one can spend more than 15 minutes outside without risking frostbite
Well, Beacon Park has just announced a free February movie series and it is taking place outdoors — sort of. The brand new park is hosting three weeks worth of movie screenings inside a 10,000 square foot heated tent that will be filled with comfy couches to make guests feel like they're right at home.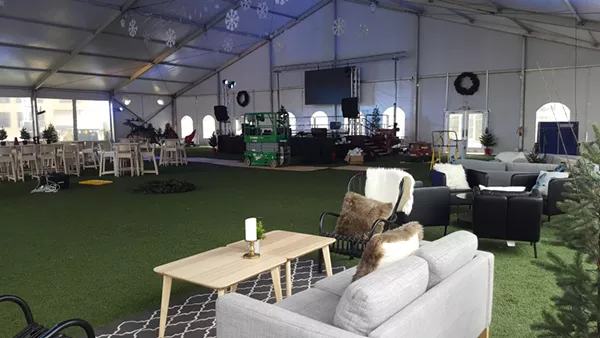 Inside the tent, Jetta's Gourmet Popcorn and Sweetwater Tavern's chicken wings and smash burgers will be served along with beer, wine, cinematic-themed mixed drinks, pop, and water. While it'll be free to watch the flicks, you'll have to pay for refreshments.
The events, which are geared toward families, will also feature an activity to keep kids (and adults) busy. Guests can expect crafts, trivia, discussions, and other forms of entertainment.
Seating will be limited, so guests are encouraged to bring lawn chairs in case none of those comfy couches are available.
The series takes place on the next three Saturdays in February and movies will be shown beginning at 4 p.m. each day. The schedule is as follows:
Saturday, Feb. 10: 4 p.m. Beauty and the Beast; 6:30 p.m. Casablanca; 8:30 p.m. The Big Sick
Saturday, Feb. 17: 4 p.m. The Lego Batman Movie; 6:30 p.m. Sleepless in Seattle; 8:30 p.m. Loving Vincent
Saturday, Feb. 24: 4 p.m. Despicable Me 3; 6 p.m. Wonder Woman; 9 p.m. Dunkirk
Beacon Park is located at 1903 Grand River Ave., Detroit. For more info go
here
.