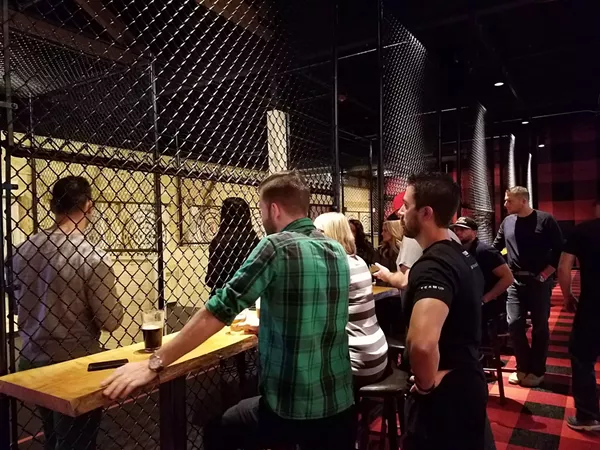 The lumberjack sport of axe throwing seems to be enjoying some renewed interest lately. A spot is currently in the works for downtown Ferndale, and today an Auburn Hills business announced the bucolic sport will be featured inside their entertainment and dining complex.
The HUB Stadium already features Bombowling (which sounds a lot like Fowling) and ping pong. According to a press release, they're working to incorporate more group sports into their programming.
"As the HUB Stadium continues to expand its offerings, we are excited to grasp the craze of axe-throwing as we utilize our space, along with our other offerings, to provide a top-notch active entertainment experience," the HUB's chief operations officer Beth Hussey said in a press release.
HUB Stadium will begin the foray into axe throwing by offering five stalls that will allow up to 10 throwers each. They are also in the process of forming axe throwing leagues.
According to the venue, the sport is carefully regulated and a trained axe throwing coach attends each group at all times.