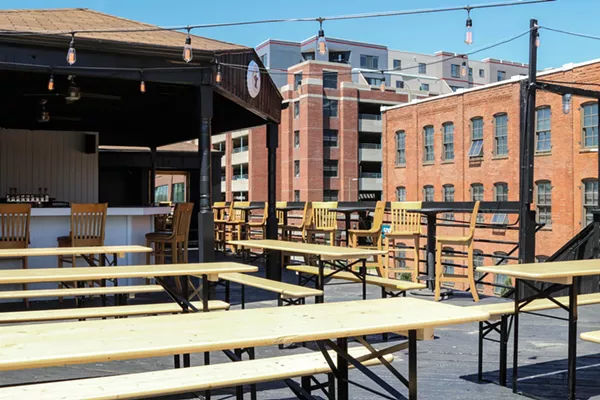 Nothing says summer in Michigan quite like sipping an ice cold brew on a shady patio. Now, Atwater beer lovers will be able to do just that on the brewery's brand new rooftop patio found atop their Rivertown location.
The patio will open this evening with a special VIP hour from 5 to 6 p.m. for Rivertown residents and the brewery's mug club members. It will open to the public at 6 p.m.
Patrons will be able to sip a "rotating selection of Atwater beers with a special emphasis on its signature Dirty Blonde and Whango Mango Wheat, plus the brewer's wines and spirits."
The deck will feature communal, bench-style seating to aid in that traditional biergarten feel. It also offers views of the river and the historic neighborhood in which the brewery is found.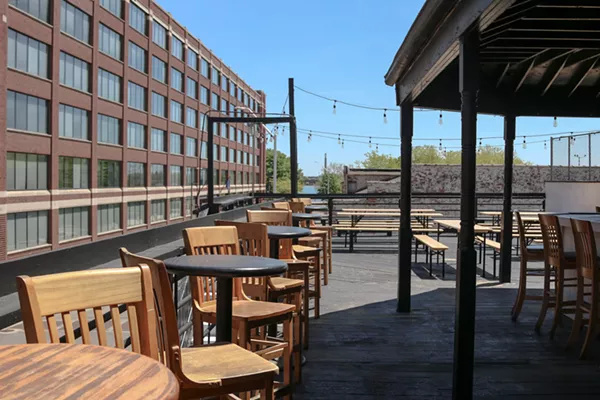 "We've always said we want to take Detroit everywhere and we're delivering on the promise," Atwater owner Mark Rieth said in a press release. "With our new rooftop biergarten, our guests can just take it upstairs and enjoy the incredible ambiance and views of our exciting and fast changing city and the river while enjoying some of Atwater's hometown refreshments."
The deck will open at 3 p.m. Monday through Thursday and 11 a.m. Friday through Sunday with happy hour daily from 3 to 6 p.m. featuring bar snacks and $1 off draft beers.
Atwater is located at 237 Joseph Campau.