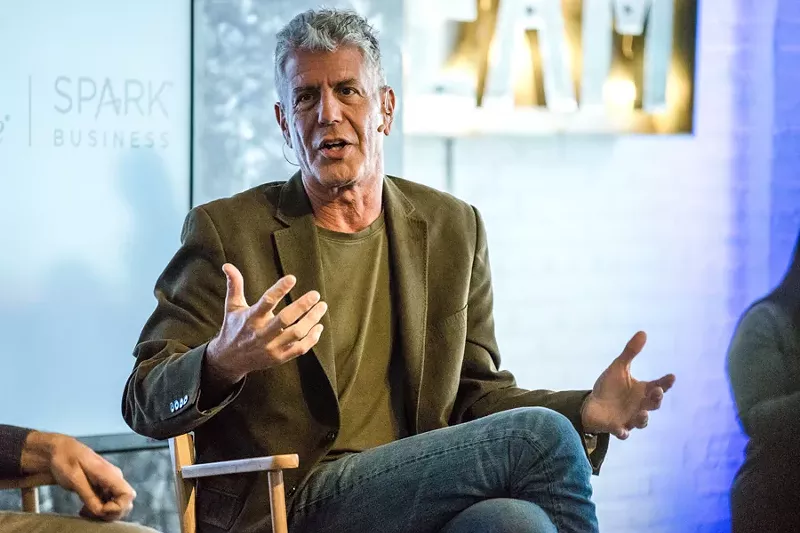 Anthony Bourdain is returning to Detroit.
According to
Variety
, the TV personality is producing a four-part film with the working title
Detroit 1963: Once in a Great City.
It is slated for release in 2018 on CNN.
Bourdain confirmed the project in an emailed statement to
Eater
, saying the film "is based on
David Maraniss
' tremendous book of the same name" and that he "was inspired by my longtime love and appreciation for a uniquely great city." (Note: The book title is actually called
Once in a Great City: A Detroit Story
.)
Here's how
Variety
described the project:
Executive produced by Anthony Bourdain and Lydia Tenaglia this four-part series fpcuses on the history of Detroit, particularly at its high point. The docuseries, produced by Zero Point Zero, will take viewers back to a time in America when people believed in the power and goodness of big corporations, had high hopes for racial parity, and looked to institutions like unions and the government to solve their problems.
Previously, Bourdain visited Detroit in 2013 while filming an episode of his CNN show
Parts Unknown.
(He wrote
an ode to the city
before the episode aired.) Before that, he visited the city as part of his Travel Channel show
No Reservations
.