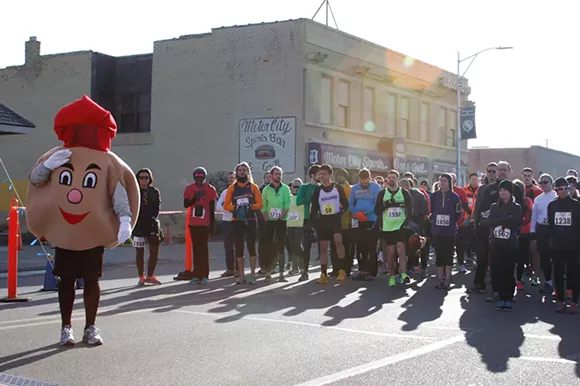 Perhaps the only thing better than the satisfaction of completing a 5k run? Chasing it with a paczek and a cold one.
Hamtramck's Fifth Annual 5K PaczKi Run will be held Saturday, Feb. 25. This year's event begins at 10 a.m. at the corner of Joseph Campau Ave. and Hanley St. Registration is $40 and can be done at
tour-de-troit.org
through Feb. 22. On-site registration on Feb. 25 is $45. Proceeds go toward renovating Hamtramck parks and the Hamtramck Downtown Development Authority.
As always, everyone who finishes the race gets a paczek and a beer. (Hey, you earned it.) Furthermore, select local businesses will offer a "bib discount" for participants.
Last year, some 3,000 runners participated in the race, according to a press release.