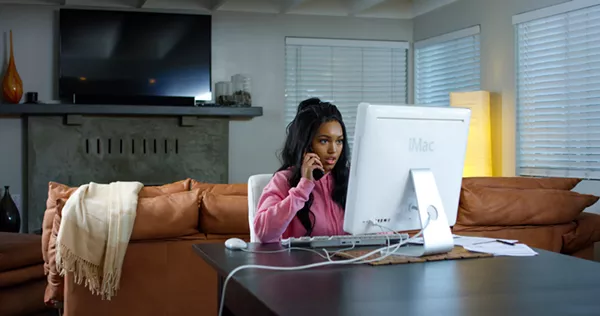 As many as 427 University of Michigan students are seeking financial assistance through an unusual avenue — sugar daddies and, er, sugar mommies.
An offshoot of the surreptitious dating site SeekingArrangment.com, Sugar Baby University is an app that connects cash-strapped students to wealthy benefactors who supply them with as much as $2,800 a month.
According to data collected by the site, 113 new University of Michigan students joined the site in 2017, landing it at the No. 34 spot on a nation-wide list of colleges where students are willing to become sugar babies in order to alleviate college-related costs. Eastern Michigan Univserity came in at No. 45.
"The real epidemic for students with loan debt is underemployment, which, according to recent numbers, is very close to 50 percent. It is becoming increasingly difficult for students to attend college and transition into the 'real world' with a viable means of repaying their newly acquired debt," the site reads, in part.
According to Alexis Germany, a public relations specialist at Seeking Arrangement, these sugar daddy/sugar baby relationships are "mutually beneficial."
"Men get the companionship of a young, vibrant woman who is OK with the fact that this relationship might not end in marriage — although some do! Men get all the perks of a traditional relationship without the hidden agendas and baggage that typically accompanies a relationship," Germany tells
Metro Times
.
Additionally, the conditions of each relationship are up to the sugar baby and sugar daddy — and while some may result in a sexual relationship, not all do.
"Sexual arrangements are not allowed or promoted on SeekingArrangement. We do not allow prostitutes or escorts to join the site," Germany says. "If the relationship between two consenting adults becomes sexual that is up to them, but sexual negotiations are not allowed to take place on SeekingArrangement and members caught doing so will be removed from the site."
SeekingArrangement.com also provides a cheerful list of benefits to a sugar daddy/sugar baby relationship, other than, you know, the cash. They include finding a mentor who can provide longterm guidance and life advice, a way to find datable men who "don't play games," and being pampered with shopping sprees, exotic vacations, and expensive dinners.
The site is free for students who sign up with their college-assigned email address.