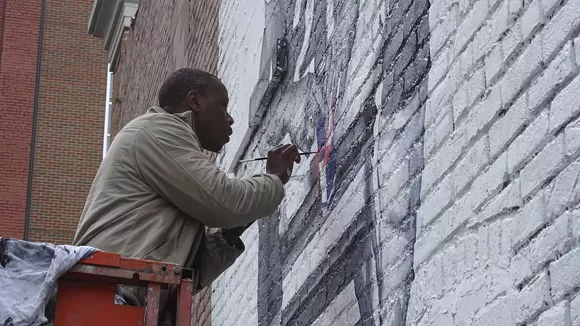 Last month,
New York
Magazine's
Vulture
caught flack for perpetuating the media's nasty habit of
whitewashing its coverage of Detroit
. Titled
"Is Soho in the '70s Just a Two-Hour Flight Away? 9 Artists on Why They Live in Detroit,"
the article briefly discussed the city's racial dynamics — and then proceeded to fail to include even one black artist in its list.
Vulture
later amended the article with an apology. But in response,
Arts.Black
editor Taylor Renee Aldridge drew up a list of her own, which she's shared with us. "The problem is, from the outside looking in via media primarily, it would be very easy for one to believe that there are no artists of color in Detroit worthy of mention," she writes of her list, which features artists like Senghor Reid, Rashaun Rucker, and Tylonn J. Sawyer.
Read Aldridge's full list
here
.