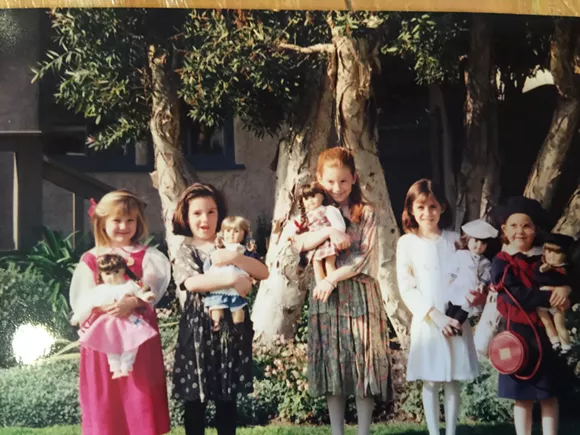 American Girl, the classic doll company that played a crucial role in the childhood and development of many little girls in the '90s, is coming to metro Detroit.
According to the
Detroit News
, the company is opening something of a pop-store (#on #trend) in Novi's Twelve Oaks Mall from Friday Aug. 12 until Jan. 31. The opening comes weeks before the company rolls out its latest doll:
Melody Ellison
, a 9-year old aspiring singer and ... wait for it ... Detroiter.
Growing up in Motown in the mid-1960s, Melody will help teach kids across the county about Detroit in "a time of "great energy, optimism and change for the African-American community," according to Mattel, who purchased the American Girl franchise in 1998.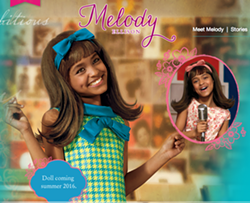 For a bit of a recap on the American Girl trend: The concept was started in Minnesota in 1986 by the Pleasant Company. The idea was dolls — set in different American time periods — and a series of books tied to each character/era.
The original three dolls were Samantha (a Victorian aristocrat), Kirsten (a Scandinavian farmsteader) and Molly (a World War II patriot). These dolls were soon joined by Felicity (a colonial tomboy) and Addie (the first African-American doll, whose story follows her experience escaping slavery as the Civil War was starting).
The dolls were fun to dress and decorate (don't get us started on the joys of the American Girl catalogue) but they also helped to teach important lessons about each era — often times being one of the first entry points into some of the uglier sides of US history.
Then Mattel entered the picture. As has been detailed by
The Atlantic
and
Jezebel
after Mattel purchased the company in 1998, the dolls sort of became, well, bland. The original dolls got shoved aside and in entered a slew of new dolls that didn't really have the spunk or pizzaz as our original role models.
"In 2008, Mattel 'archived' the original dolls as the 'Historical Characters' to make room for dolls like Saige and McKenna, both upper-middle-class white girls, the former being an arts and crafts fan and the latter a gymnast," Jezebel wrote in 2013. "Not that there's anything wrong with being into beading and back flips, but Saige or McKenna would never give a speech on child labor a la Samantha of 20 years ago."
Anyway, seems like Mattel got the hint because they're back with the era specific dolls, such as Melody — who will be available for sale in Detroit Aug. 20, five days before she is debuted in the rest of the nation.
More notable? American Girl will be donating $175,000 in Melody dolls, books, and money to the 23 Detroit Public Library Branches.
As a representative from the company told the
Detroit News
, "any area child who wants one" will be able to get a free Melody book through the end of the year, as well.