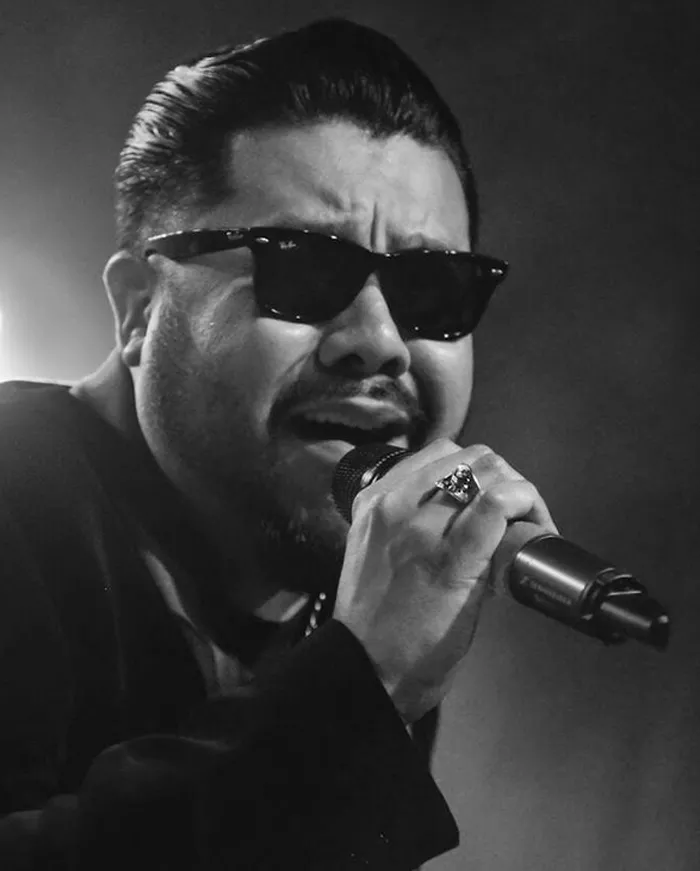 FUCKMYLIFE666
It's been eight years and three studio albums since Against Me!'s last live album, Americans Abroad!!! Against Me!!! Live in London!!!, which, judging by all the exclamation points, they were pretty damn pumped about. Hopefully they'll be just as enthusiastic about their next one, since some of it will have been recorded at St. Andrew's Hall on Sunday, May 11. Opening with "FUCKMYLIFE666," the first single off their latest record, Transgender Dysphoria Blues, they mixed their set list up since they last came through the area back in January. Never one to be timid onstage, frontwoman Laura Jane Grace's lungs put the crowds to shame as she screamed, "I hate these songs, I hate the words that the singer is singing to me, I hate this melody, I hate this stupid fucking drumbeat," from "Turn Those Clapping Hands Into Angry Balled Fists." Back to the whole live record thing: after Americans Abroad, Grace told the crowd that they're recording every show on this tour to make a live compilation album, and wanted something identifiable from every show. So before they segued into "Dead Friend," she had the crowd shout the name of the first person they'd ever slept with. Closing out the night with an encore that included "Pints of Guinness Make You Strong," the crowd was still full of energy and wanting more. As exciting as a new live record sounds, we're actually all ready for you to come back again, Against Me!
When We Get Movement Butterflies, We Throw a House Party
We're only two weekends away from Movement, which means one thing: pre-parties are all the rage, as we prepare ourselves for one of our favorite festivals ever. Sure, we love going to "official" Movement pre-parties at top dance music venues throughout Detroit, but sometimes, we just want to throw our own private get-together — and we did. For those in the know, there was a not so official (but still kind of official in our books) house party deep in the suburbs of Detroit. With the help of the city's best sound guy, Michael Fotias, we loaded in amp after speaker after monitor … because, naturally, we won't settle for anything but a top-notch setup. Once all the equipment was locked in place, we proceeded to reel in some of Detroit's best DJs and our favorite club-goers. Add a hot tub and bar to the mix, and the final result was one hell of a house party and precursor to Movement. Keith Kemp rolled out the tunes early and had us dancing our asses off, as always, followed by a set from John Johr. We had a surprise visit from Chuck Flask later in the night, who whipped up a batch of old-school '80s hip-hop jams and laid down one seriously retro performance. Young MC's "Bust a Move" was a crowd favorite. There was even a very rare set from Foton (Fotias), who incorporated an early '80s disco groove (you can tell we were feeling super vintage). Johr hopped back on the decks with slow jams until 6 a.m., rounding out our favorite Movement pre-party yet. We're definitely ready for the festival now.
Hot on the Block
If Saturday night wasn't one of the most beautiful of the year thus far, we don't know what good weather is. And to make the evening that much more wondrous, Detroit's The Infatuations, along with Ty Stone, held their dual album release party at St. Andrew's Hall. The crowd was bouncy, dancing as both of the headliners dropped their newest tunes. Judging by the vibe in the room, love was just oozing from all attendees (or everyone had their fair share of PBR. Or both.) We spotted Jennifer Champagne, Janel Stone, Christina Chriss of Kaleido, and David Brisbois of North Star Media in the crowd among so many more. In fact, it seemed like the entire Detroit music scene was in attendance, whooping it up for these hometown favorites.