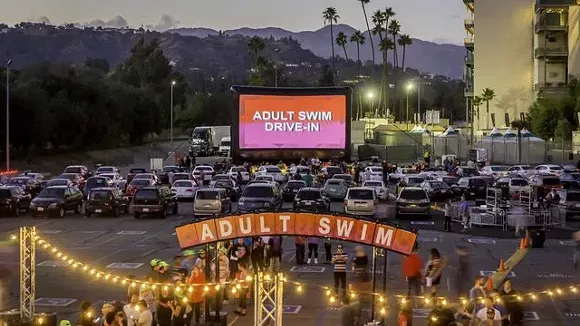 Adult Swim is bringing its wacky, genius brand of humor to the big screen in ten cities this summer and guess what? Detroit is one of them!
Adult Swim Drive In is a pop-up, drive-in theater that brings fans unaired pilots, food trucks, and assorted wacky shenanigans, according to
AV Club.
Last year, the tour stopped at 15 of the America's most iconic parking lots, but this time, they're stepping it up a notch and hosting the screenings in parks across the nation.
Belle Isle Park will host the Detroit event on September 6.
It's described like this on the ticketing site. (Formatting theirs).
ADULT SWIM WANTS YOU TO COME CUDDLE UP WITH US UNDER THE STARS.
PREPARE YOUR LIL' HEARTS TO SPEND A MAGICAL NIGHT AT
THE ADULT SWIM DRIVE-IN AND TAKE A LOOK AT
WHAT'S ON THE HORIZON FOR THE NETWORK.
According to a press release, people in attendance will get to see the "ultimate exclusive sneak peek at unaired episodes, never-before-seen pilots and specials, and loads of other Adult Swim favorites."
There will also be "food trucks, free popcorn, concessions, games, and prizes," and you'll even be able to bring in your own picnic dinner.
The event is free, but you have to be over 18 in case things get a little saucy, and you gotta pre-register
here
.