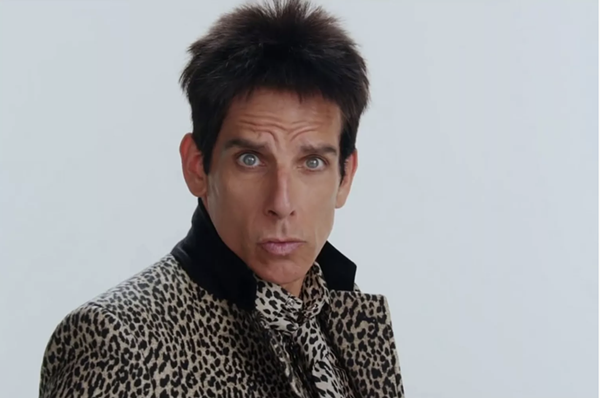 No, this isn't a setup for the latest installment in the Meet the Parents franchise (although, Meet The Clintons could be a real hoot). Actor, philanthropist, and troubled Tenenbaum Ben Stiller will be the moderator for an upcoming conversation with President Bill Clinton and former Secretary of State Hillary Rodham Clinton.
The event, which is scheduled for Friday, April 12 at the Fox Theater, is billed as a "one-of-a-kind conversation with the two leaders." Following the smashing success of Michelle Obama's sold-out Becoming book tour last year, it would seem as though the Clinton's put a lot of stock into sharing their story. And who better to help facilitate than Zoolander himself.

Maybe it's not a totally ridiculous pairing after all. One writer referred to the Bill and Hillary tour that embarked in November as the "Spinal Tap of the political world," citing dramatic ticket price slashing ($150 down to a whopping $7) and half-filled arenas during its early leg, and which was put on hiatus following the death of President George H. W. Bush.

The tour, which resumes next week, has also been called a Democratic sideshow, and that's especially accurate when one considers the potential movie plot that is the Democratic 2020 field now consisting of a whopping 18 candidates. Actually, Stiller would make a great Beto O'Rourke.

Tickets for an "Evening with President Bill Clinton and former Secretary of State Hillary Rodham Clinton" are available here.

Watch a weird sketch from 2011 starring Stiller as head of the Clinton Foundation's Celebrity Division, as well as Bill Clinton alongside the ever so problematic Kevin Spacey.


Get our top picks for the best events in Detroit every Thursday morning. Sign up for our events
newsletter
.