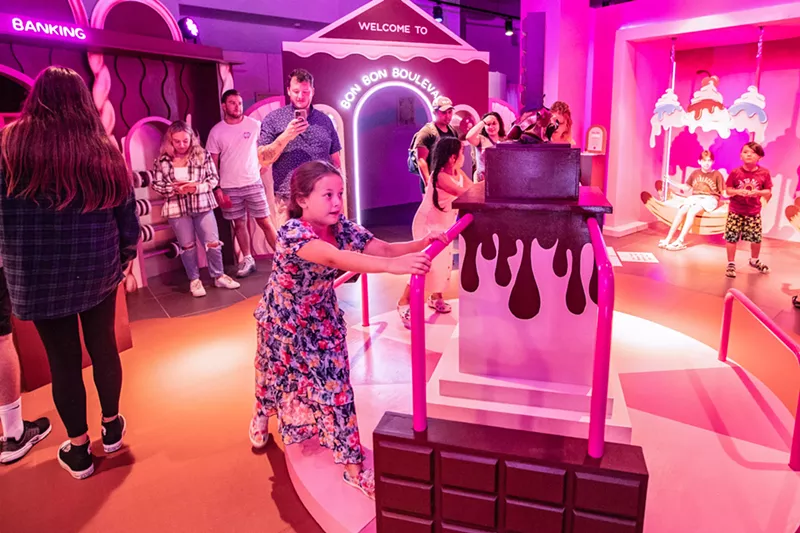 New Year, new immersive experience.
For the last two years, Detroiters have had their fair share of artistic "immersive" installations, and this March they will get a much sweeter experience.
Choco Town will put visitors into a real life Candy Land-esque experience at Oakland Mall starting on March 16.
Candy fans will not only have the opportunity to snap photos in the selfie-worthy exhibit, but also learn how chocolate is made, make their own chocolate treats, and, of course, sample candies as well.
Choco Town is produced by Fever, the same company that brought one of two immersive Van Gogh exhibits to Detroit in 2022.
"I can't sugar-coat it. We're really excited to bring Choco Town to the metro Detroit area. It's one of the most delicious, fun and Instagram-able experiences our guests will have this year — fully immersive and something they'll never forget," said Mary Fuhrman, associate producer at Fever, in a press release. "A journey through this sweet village isn't just something conjured in a dream. Visitors of Choco Town will marvel at the level of creativity and the intricate details put into it on every level."
Tickets for Choco Town will be available on Jan. 11. For more information, see thechocotown.com.
Coming soon: Metro Times Daily newsletter. We'll send you a handful of interesting Detroit stories every morning. Subscribe now to not miss a thing.

Follow us: Google News | NewsBreak | Reddit | Instagram | Facebook | Twitter