Are you a Muggle still patiently waiting for a Hogwarts letter to come in the mail via owl? Well pack your trunk, my dear friend, because
Pottercon
is coming to the Masonic Temple on Sunday, May 21 and we cannot control our excitement.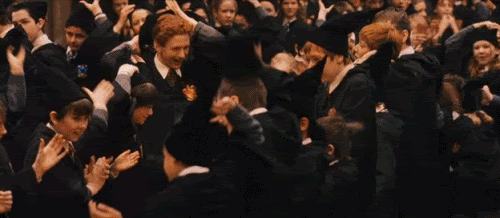 This event is seriously a
Harry Potter
nerds dream come true. Not only do you get to dress up as a character form the series (I call dibs on Neville Longbottom!), but you'll basically get to live out every
Harry Potter
fantasy straight from the books.
You can get sorted into a House during a Sorting ceremony, throw back a few Butterbeers, and show off your knowledge in a trivia contest that will make you a teacher's pet just like Hermione.
Can we also talk about how there is no better venue than the mysterious Masonic Temple for such a magical event? Just think of it as a midnight release party that you used to go to when you were younger when a new book would come out, except you're an adult now and booze will be served.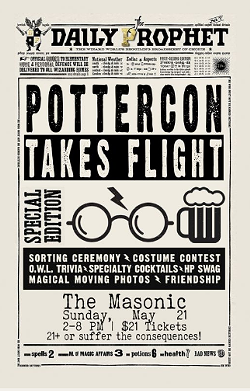 Tickets are on
sale now
for $21. It is also 21 and up because the Butterbeer will be flowing, as well as some magical cocktails. Sorry, underage Wizards and Witches!