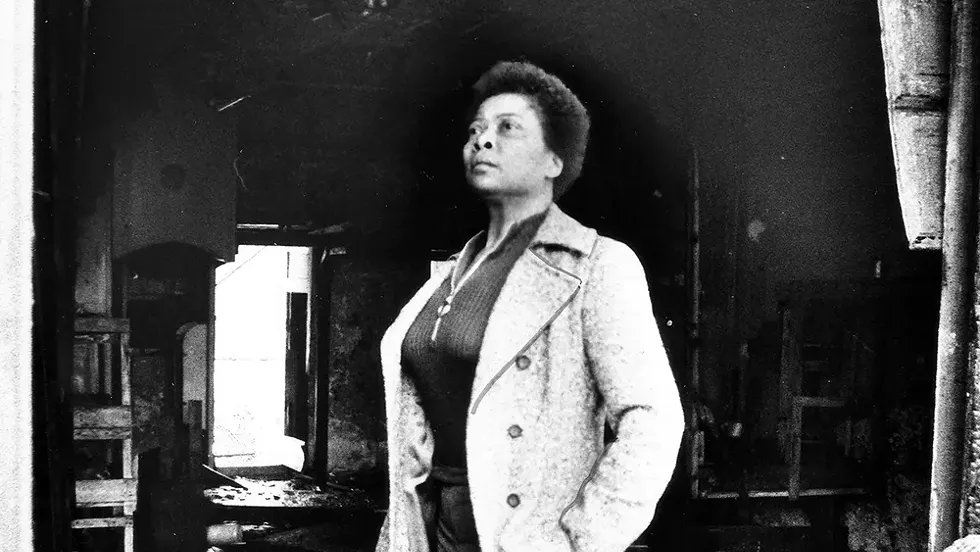 The documentary explores the life of Sarah Elizabeth Ray, referred to as "Detroit's other Rosa Parks," but whose story is rarely told despite playing a major role in moving the fight against segregation forward. Through beautiful and surreal stop motion puppetry, Schillinger retells the pivotal moment in which 24-year-old Ray made history while traveling on the Boblo boat in 1945 with her colleagues, all of whom were white; the boat, like most establishments at the time, was segregated.

Ray was removed from the Boblo boat and, though she had no choice but to obey, she took her complaint to the NAACP, which advised her to file a complaint with the State of Michigan. Per the Michigan Civil Rights Act, you could not discriminate on the basis of race on public accommodations. It was determined that what Ray experienced was a violation of that act. In a separate case that made its way to the United States Supreme Court, Boblo argued the state's equal-accommodation statute did not apply to its vessels because the island was technically in Canada. Lawyer Thurgood Marshall filed an amicus brief in support of the State of Michigan, and the court ruled in its favor.
"It gave Thurgood Marshall one more test of what was the Supreme Court's appetite for ruling that separate but equal in public accommodations and public spaces would be unconstitutional," author, activist, and former Metro Times editor and Free Press columnist Desiree Cooper says in the film. "So, his next trip to the Supreme Court was Brown v. Board of Education. So, for real, Sarah Elizabeth Ray did pave the way for the change of the law in the United States."
Ray, who dedicated her life to civil rights activism, died in 2006 at 88, as the film states, impoverished and alone.
"That's why we founded the Sarah E. Ray Project," Schillinger says of his and Cooper's partnership. "And it's one of my goals to use the film to help broaden her legacy and get her some more national recognition," he says. "It kind of changed a little bit when I was working on it in 2020 because of the Black Lives Matter movement. I already had the Sarah Elizabeth Ray element in there. But then I just realized, you know what, like, just having that isn't enough. … And so I wanted to participate in this re-education that America is doing about race and things that have been replaced by nostalgic whitewashing."

He continues, "You know, people like to tell you, 'Oh Boblo was always this place where all people could get along.' Well, no, it wasn't. But that's how all Detroiters kind of remember it. So again, that's where I'm trying to walk this tightrope of like, I want to acknowledge these civil rights heroes, while at the same time bringing back all those happy Boblo memories and playing into the nostalgia that is going to be the draw for probably most of the people who are going to come to the opening. They're coming because they have had Boblo memories. They don't know anything about the film. They're just like, Boblo, sign me up."

After launching the Sarah E. Ray Project, Schillinger and Cooper were able to remove her crumbling former home from Detroit land bank's demolition list and, instead, were able to designate it as one of "11 Most Endangered Historic Sites" in 2021. There are efforts underway in partnership with local nonprofits, volunteers, and the Charles H. Wright Museum of African American History, who plan on extracting the contents of the home. But, as is true with the restoration of the Boblo boats, time is of the essence.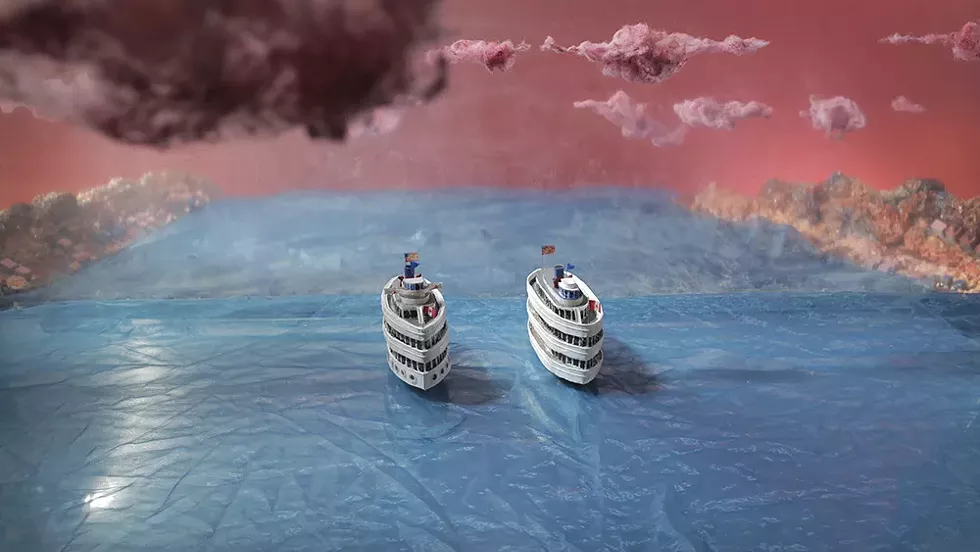 Though the story of the Boblo Boats may seem tragic, especially when you consider the massive welding fire that ravaged the Ste. Claire in 2018 shortly after Kattoo and his team had finally found a place to dock the boat (a major hurdle explored in the film), and the fact that the SS Columbia has yet to serve its full potential, as intended, the overarching message is not one of gloom, doom, or lost history. Regardless of whether either ship ever sets sail again, the Boblo boats and the island are and forever will be uniquely Detroit — and thanks to the film, boat psychics, and the Kevin Mayers of the world, it will be a far harder task to forget Boblo than it will be to keep its memory alive.

You don't have to be a boat guy, gal, or gull to enjoy Schillinger's magical mystery boat ride of a film and, frankly, the documentary is even more fantastical if you aren't a former Boblo-goer. For Schillinger, the ride isn't over. He says he can't simply "drop" the people he met along the way now that filming is complete, and admits to becoming friends with some of the subjects, something he advises against but openly cherishes the opportunity to have been able to share their stories. But before moving on to new lands, he first has to debut the film in the city where it all started, and the city that will keep the story of Boblo moving toward the future.
"I just want to pay homage to all the people who have fond memories of the island and the boats, like it's really meant to be a love letter to Detroit," Schillinger says. "But I also do want the film to appeal to people who have no connection to Boblo who just love a good story with quirky characters who are striving to accomplish the impossible."
Boblo Boats: A Detroit Ferry Tale has its world premiere at 7 p.m. on Wednesday, Sep. 22 at the Freep Film Festival . See freepfilmfestival.com for more information. The film will also be screened at 8 p.m. on Saturday, Sept. 25 at The Chroma, 2937 E. Grand Blvd., Detroit; 313-446-8600; chromadetroit.city. Tickets are $12.
Updated Oct. 27: This story was edited to clarify that there was a previous effort to revive one of the Boblo boats, and also to clarify Thurgood Marhsall's role in a lawsuit against Boblo Island.

Stay connected with Detroit Metro Times. Subscribe to our newsletters, and follow us on Google News, Apple News, Twitter, Facebook, Instagram, or Reddit.