The 2016 NFL Draft is an opportunity that Bob Quinn and the Detroit Lions must take full advantage of if they want to compete for a playoff spot in the upcoming season. That being said, there have been some names thrown around in mock drafts that really have me worried. If the Lions happen to select one of these players, it could be another rough season.

When the Lions select at No. 16, assuming they do not make a trade, they will have the opportunity to draft a player who can make an immediate impact. Unfortunately, as you may know, the NFL Draft is often a roll of the dice when it comes to selecting a future star in the first round.

That being said, here is a list of five players that the Lions MUST avoid drafting when they are on the clock:


1).
Laquon Treadwell (WR) Mississippi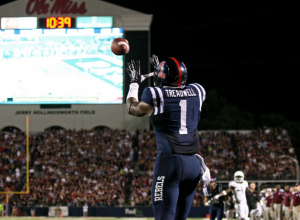 Calvin Johnson is gone, that we know. We also know that rookie receivers rarely make a big splash in their first season in the league. Though I agree that Laquon Treadwell is the most talented receiver in the draft, it would be a mistake for the Lions to select him at No. 16.
2). Robert Nkemdiche (DT/DE) Mississippi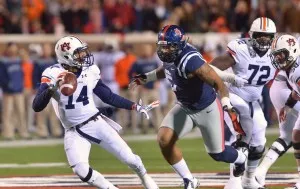 If we could just set everything else aside and only focus on talent on the field, Robert Nkemdiche would easily be a top five pick in 2016 NFL Draft. Unfortunately, that is not the case and Nkemdiche's off-the-field issues are just too much to ignore. Let's put it this way, some teams in the NFL are in a position to take a chance on a questionable player and other teams are not. The Lions are definitely in the second group.

3). Reggie Ragland (LB) Alabama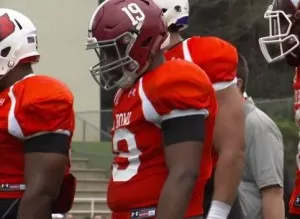 When the college football season ended, Reggie Ragland was drawing high praise from just about everywhere. Perfect for the Lions considering they need a linebacker, right? Well, since then his stock has dropped and in my opinion, would be too risky for the Lions at No. 16.
4).
Jack Conklin (OT) Michigan State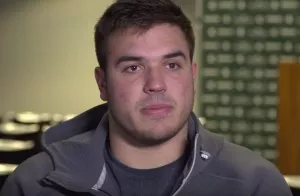 Michigan State fans may not like this one, but I have to be honest. In my opinion, the Lions should select an offensive tackle with the No. 16 pick. That being said, I really think they should avoid Jack Conklin if possible. Ideally, either Ronnie Stanley or Taylor Decker will be available and the Lions will pull the trigger, but anything can happen. Conklin would be a nice hometown story, but he just reminds me too much of Riley Reiff and we all know that Reiff cannot play left tackle in the NFL.


5).
Mackensie Alexander (CB) Clemson

There is no doubt about it, the Detroit Lions could use another cornerback to play opposite Darius Slay, but the first round is not the time or the place to fill that need. Mackensie Alexander is a player that has been getting some hype and has even been compared to Josh Norman, but he would not make an immediate impact for the Lions in 2016.

This article is published as part of a partnership between Metro Times and Detroit Sports Nation.